As part of a campaign to highlight the plight of children fleeing the conflict in South Sudan, international children's charity World Vision UK launched its #BearsOnStairs campaign earlier in July.
The campaign culminated with an installation on the steps of London's St Paul's Cathedral on Thursday, 27 July, where 700 teddy bears were placed to represent the number of fleeing South Sudanese children who arrive in Uganda each week.
More than one million children have fled South Sudan since the country descended into civil war in 2013. The majority of them have fled and continue to flee to Uganda, with the UN estimating at least 100 cross into the neighbouring country every day.
The majority of these children are unaccompanied, they have been separated from their parents and their physical and mental health is at risk due to the traumatic events they have witnessed.
"This is a massively unreported situation. In a gentle way, we're trying to highlight something that is incredibly serious," Tim Pilkington, CEO of World Vision UK, said.
"Due to hunger and conflict in South Sudan, close to a million people have fled to Uganda. It's the children that are the most vulnerable, and the most vulnerable of the most vulnerable are those children who have been separated from their family. They've fled awful situations, and yet they're alone," he continued.
"We want to build awareness of this, we want people to get involved. We would love people to give, we'd love people to pray about this, and we'd love people to post on social media and raise awareness of it, because this is a silent tragedy that needs to become more public."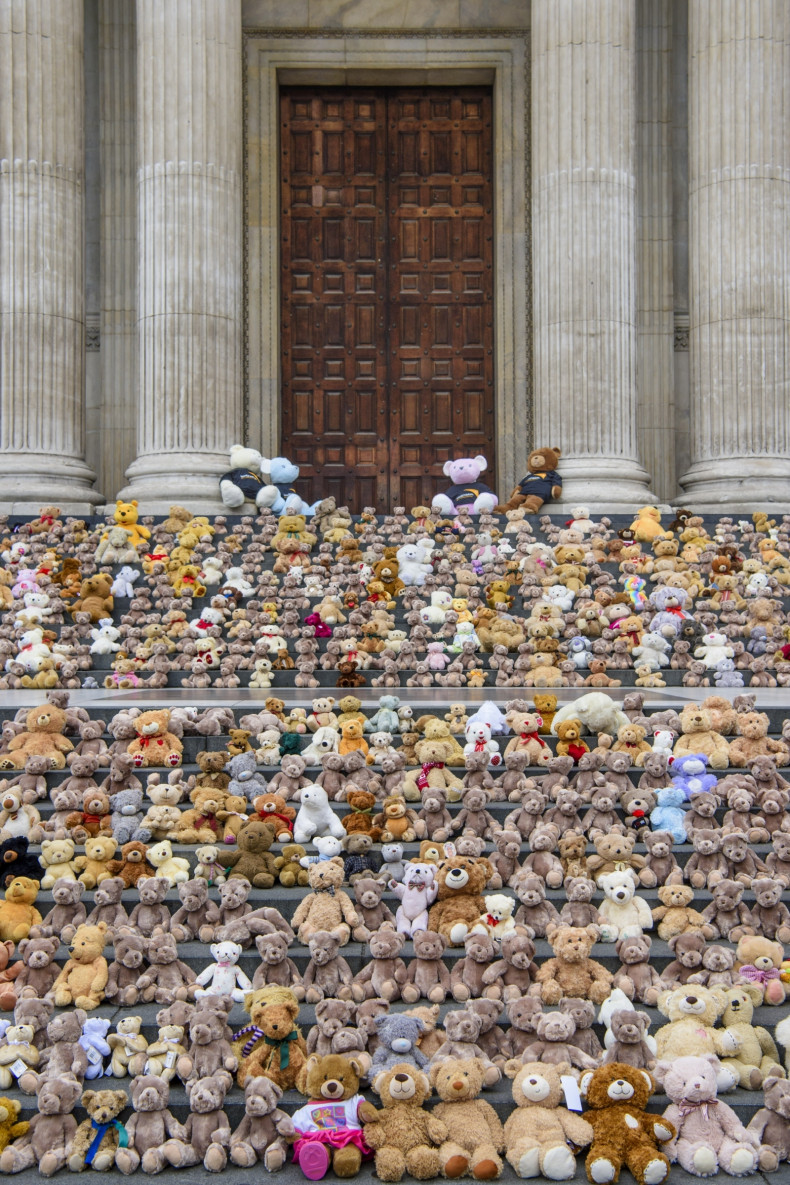 Children's journeys towards Uganda are not free from dangers as they are subjected to deadly ambushes, rape and violence as they escape.
Some of them witness their family being killed by opposing forces, many others are tortured and forced to take part in fighting.
When they finally cross into Uganda, they are deeply traumatised and unable to feel safe in the hosting country.
Memories of what they have witnessed haunt them, tormenting them in their dreams and making them unable to look to the future.
Experts say all children fleeing the country require some counselling.
World Vision, one of the charities helping the government cope with the refugee influx, has so far reached 700,000 refugees in five districts across northern Uganda. Among other projects, the organisation helps children cope with trauma caused by war and abandonment, aiding them to build their new lives in the host country.
Uganda refugee crisis and UK support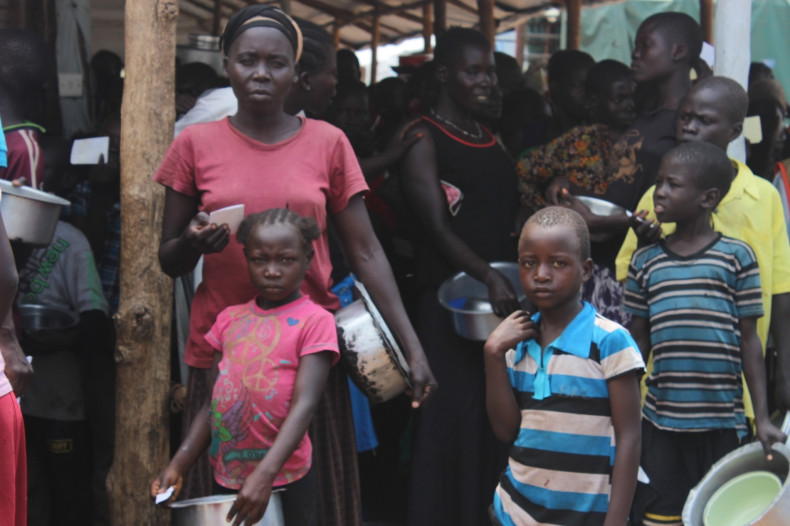 Uganda, which the UN said it is now hosting "more refugees than any other country in Africa", is home to nearly 1.3 million refugees from 13 countries. Of these, at least 950,000 are South Sudanese.
The government, in partnership with NGOs on the ground, assists refugees by, among other services, providing them with food and life-saving assistance, as well as a plot of land where they can rebuild their new life.
In June, Kampala and the UN appealed for $2bn (£1.5bn, €1.7) in funding to cope with what the UN dubbed as Africa's worst refugee crisis of current times. Although the appeal has been met with a positive response – including €85m pledged by the European Union – it has failed to reach its target.
Since 2014, the UK has provided £93.5m ($122m) of funding to the refugee response in Uganda. The support has contributed to, among other projects, providing food or cash-based equivalent to 1.2 million refugees, vaccinations to 210,000 child refugees and shelter to 56,255 people. Hundreds of thousands of people have also been provided with clean water and items including blankets and cooking utensils.
"I've seen first hand the appalling conditions where men, women and children are starving to death, but I have also been proud to see UK aid providing a lifeline in South Sudan and in Uganda for the thousands of people fleeing violence and starvation every day," UK government's International Development Secretary Priti Patel said in a statement sent to IBTimes UK earlier this month.
"This is a man-made crisis, and the Government of South Sudan now needs to step up and put an end to the suffering and allow aid to get to those who need it."