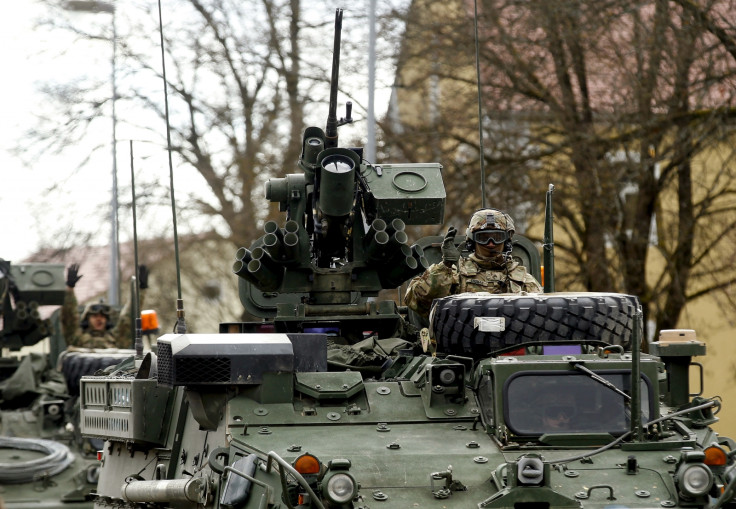 The Pentagon ordered military bases in the United States to raise their security status to Bravo (FPCON Bravo) due to concerns about Islamist threats on 8 May.
According to ABC News, US Northern Command Admiral William Gortney ordered the force protection condition level increase from FPCON Alpha due to general concerns relating to the terrorist organisation. FPCON Alpha applies to an increased general and unpredictable terrorist threat and can be raised to Delta status.
Pentagon spokesman Army Col. Steve Warren said, "We've seen what happened in Texas, we've seen other social media and Internet-based discussions and threats and so we have detected a general increase in the overall environment."
Warren said the heightened FPCON level will mean that there will me more comprehensive entry checks, increased vigilance and in some facilities, more security personnel on duty, DoD News reported.
"As far as what the American public can expect to see, broadly speaking there won't be a change," Warren said, "but in specific areas there could be longer lines as personnel enter posts, camps and stations around the nation, [and this] could have traffic implications."
An unnamed defence official told ABC News that comments made by FBI Director James Comey about the Isis threat to the US were taken into consideration when raising the force protection condition level.
Comey stated: "Hundreds, maybe thousands of people across the country who are receiving recruitment overtures from the terrorist group or directives to the United States. We have a general concern, obviously, that Isil [Isis] is focusing on the uniformed military and law enforcement."
"We share the same concern about the potential threat posed by homegrown violent extremists, as discussed publicly by Director Comey and others," the official told ABC News. "While our FPCON change is not tied to a specific, credible threat, recent events have led us to recognize the need to take prudent steps to ensure our FPCON measures can be increased quickly and unpredictably at the macro level, just as they routinely vary at the micro level on individual installations."
On 3 May, two gunmen attacked a Garland, Texas event where cartoonist were competing in a Prophet Muhammad drawing contests. Isis took responsibility for the incident, which ended in the deaths of the two shooters, identified as Elton Simpson and Nadir Soofi.
ABC News reported that the last time the force protection condition level was raised to Bravo was on the tenth anniversary of the 9/11 attacks.