The Perfect Guy review: Sanaa Lathan's erotic thriller disappoints with predictable cliches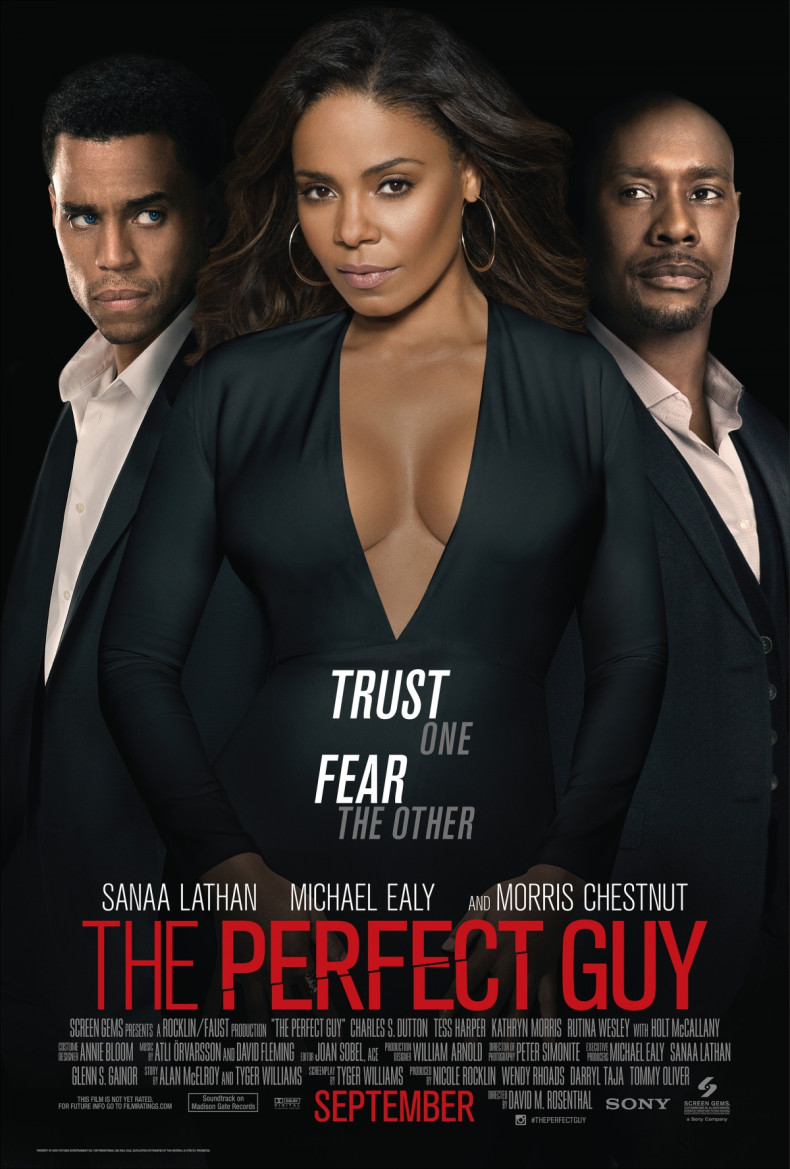 It would be easy to assume that sticking to the formulaic former-boyfriend-turned-stalker storyline would be fail-proof but somehow The Perfect Guy manages to get it so wrong. Director David M Rosenthal's stab at a suspenseful thriller boasts a strong cast with Sanaa Lathan, Michael Ealy and Morris Chestnut in the lead roles but the initial promise soon fades.
Lathan stars as Leah Vaughn, a successful 30-something lobbyist who ends her two-year relationship with boyfriend Dave (Chestnut) after realising he does not want to get married or have children. Enter handsome and completely charming Carter who sweeps Leah off her feet and basically embodies prince charming.
Accompanying the fairy-tale romance during the first quarter is a sickly sweet score which is either intended to mock the not-so-perfect romance or is just simply that terrible. Lathan is the typical damsel in distress but possesses just the right amount of sass to keep the film pushing forward even with a script which rushes through key moments just to pack in enough cliches. Leah breaks up with Dave and is introducing Carter to her parents on a weekend trip in the space of around 20 minutes.
Soon enough, Carter's shine quickly fades when he suddenly beats up a man at a petrol station for no apparent reason. This abrupt personality-change could have been better played out if there were at least just a couple of subtle hints of his real nature beforehand. However, because the film breezes through character development, the punch-up scene comes out of left field even if it's inevitable that Carter's true colours will emerge eventually.
Watch The Perfect Guy trailer:
Predictability is a huge stumbling block for The Perfect Guy. Rosenthal's attempts at creating suspense are more laughable than hide-behind-your-seat terrifying and the cliches only make it worse. Carter literally delivers the line: "If I can't have you then no one else will," which has to be the most cliched line one could find in a stalker flick.
Thanks to Alfred Hitchcock's Psycho, the creep in the shower moment has been tried and tested thousands of times but The Perfect Guy's attempt comes across as a spoof. Fans of Ealy may have seen him brilliantly play psychopathic serial killer Theo in TV show The Following but, perhaps due to the poor script, his portrayal of Carter's menacing side fails to invoke the feeling of terror. The Perfect Guy seems intent on leaving viewers with little anticipation for the finale, practically giving away the endgame around half an hour before the ending.
Our Verdict
The Perfect Guy leaves little room for the audience's imaginations to run wild with predictable twists and a litter of cliches. Lathan, Ealy and Chestnut do their best with the poorly-written script but even their experienced acting chops fail to save the copycat thriller.