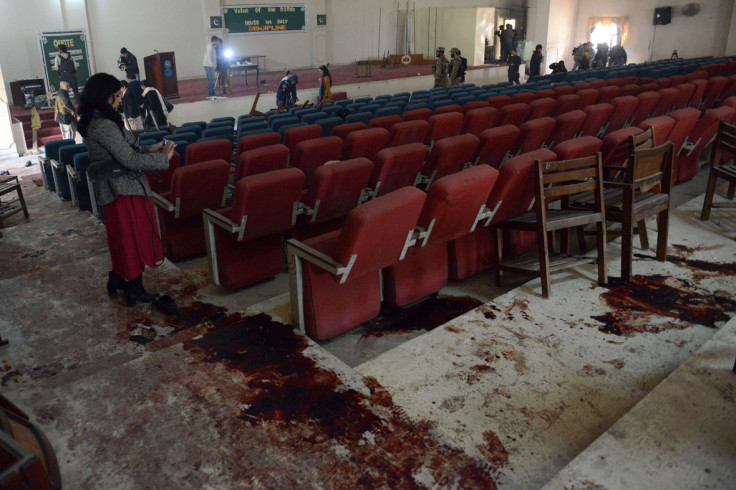 Pakistan has hanged four terrorists for abetting and aiding militants who carried out the horrific Peshawar school massacre last year. Maulvi Abdus Salam, Hazrat Ali, Mujeebur Rehman and Sabeel, all belonging to the Toheedwal Jihad Group, had been convicted by a military court in August on charges of helping terrorists carry out the attack, besides other terrorism charges.
The hangings were confirmed by a prison official, who said the four met their families for the last time on the night of 1 December, according to the Pakistan daily Dawn. The executions come days before the first anniversary of the attack, which took place on 16 December, 2014.
Militants backed by Tehrik-i-Taliban, popularly known as the Pakistani Taliban, stormed the Army Public School in the north-western city of Peshawar, spraying bullets all over the school compound. The attack left 151 people dead, of whom 125 were children. All assailants were killed in battle with security forces on the day.
A rescue operation by the Pakistan Army's Special Services Group managed to save more than 900 lives. The attack was among the deadliest in Pakistan, second only to the 2007 Karachi bombings that killed 180 people.
Shortly after the Peshawar attack, the Pakistani government lifted a six-year moratorium on the death penalty. Political parties also unanimously agreed to amend the constitution and set up military courts to hear terrorism cases.
In the 11 months since the moratorium on the death penalty was lifted, Pakistan has hanged more than 300 convicts, according to the country's law ministry. The figures put Pakistan in the third place among countries with the highest number of executions in a year, behind China and Iran.
In Pakistan, more than 7,000 convicts are on death row awaiting execution. Many have been imprisoned for decades.
The United Nations, Amnesty International, and other global human rights organisations have urged Pakistan to immediately reinstate the moratorium and check the powers handed out to the military courts.