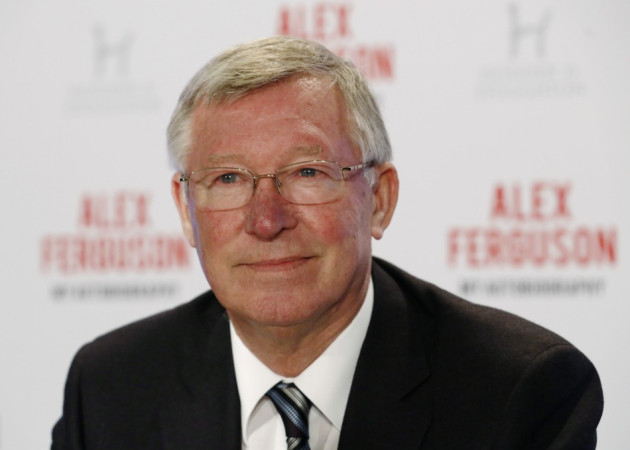 Former Manchester United manager Sir Alex Ferguson almost signed former Liverpool and Everton striker Peter Beardsley ahead of Eric Cantona in 1992.
Cantona eventually joined from Leeds United in a move that shaped the history of the club while Beardsley, at Everton at the time of Ferguson's interest, went on to play for Newcastle United in a second spell before retiring in 1999.
Beardsley had played just once for United under Ron Atkinson in 1982 before moving to Vancouver Whitecaps and Ferguson says he almost moved for the ex-England international before signing Cantona.
"Dion Dublin broke his leg against Palace," Ferguson explained. "So we started scouring about trying to get someone in.
"Peter Beardsley wasn't really playing for Everton at the time so I went to Martin Edwards' office and said, 'Why don't we try to sign Peter Beardsley?'
"When I was in there the phone went, it was Bill Fotherby from Leeds asking if we'd sell Dennis Irwin. During the call I wrote Cantona's name on his pad. They said they would come back to us in half an hour.
"Half an hour to discuss a player like Cantona? Something like that should have taken five days. I knew there was something up and they came back to us and said they'd sell him for £1m. We signed him the next day."
The Frenchman helped guide United to their first league title for 26 years in his first season at Old Trafford, the first of six major honours including two league and cup doubles.
Beardsley is the second player to be mentioned with potentially joining United instead of Cantona, with Ferguson having made no secret regarding his interest in then Sheffield Wednesday forward David Hurst.
With spells at Newcastle, Liverpool and Everton, Beardsley enjoyed a stellar career as a professional while he also won 59 caps for England across a 10-year international career and appeared at two World Cup finals in 1986 and 1990 as well the 1988 European Championship.
The most successful spell of Beardsley's career came while at Liverpool when he claimed three major honours, including the club's last league title in 1990, the 18th in their history.
Ferguson's 26 year tenure at United saw him add 13 league titles to usurp Liverpool as English football's most dominant club.