Peter Greste freed: Who are the two al-Jazeera journalists still on trial in Egypt?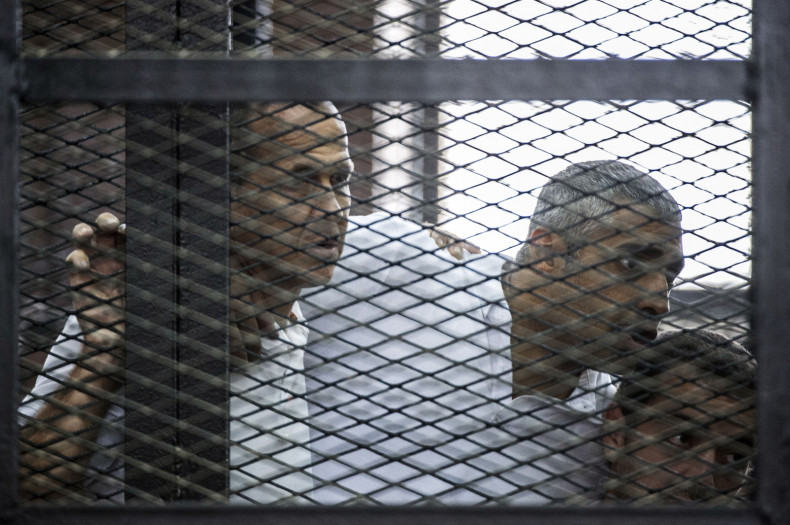 Egypt's judiciary dealt a shocking blow to the principle of free speech after three al-Jazeera journalists were given seven-year sentences in 2014 on terrorism-related charges.
One of the journalists on trial, Peter Greste, has now been freed and deported from Egypt to his native Australia, bringing an end to 400 days behind bars. Two other journalists, Mohamed Fahmy and Baher Mohamed, remain jailed.
The three men were arrested in December 2013 and tried on charges, which included aiding the banned Muslim Brotherhood after the ousting of President Mohammed Morsi by the military in 2013. Greste, Fahmy and Mohamed have called the trial a sham and in their defence, said they were simply reporting the news.
Reports said Fahmy would be deported to Canada as he holds a dual Egyptian-Canadian citizenship, but concerns remain over Egypt-born Mohamed, who holds no dual nationality.
Greste has said he will not rest until his colleagues are released. Speaking at a press conference in the Australian city of Brisbane, his brother Andrew Greste: "We want to acknowledge that Peter's two other colleagues are still there," the Associated Press reported.
Australian journalist Greste, 48, worked for a number of news organisations including Reuters and the BBC before joining al-Jazeera's English news channel. From 1991 to 1995, he was based in London, Bosnia and South Africa.
Mohamed Fahmy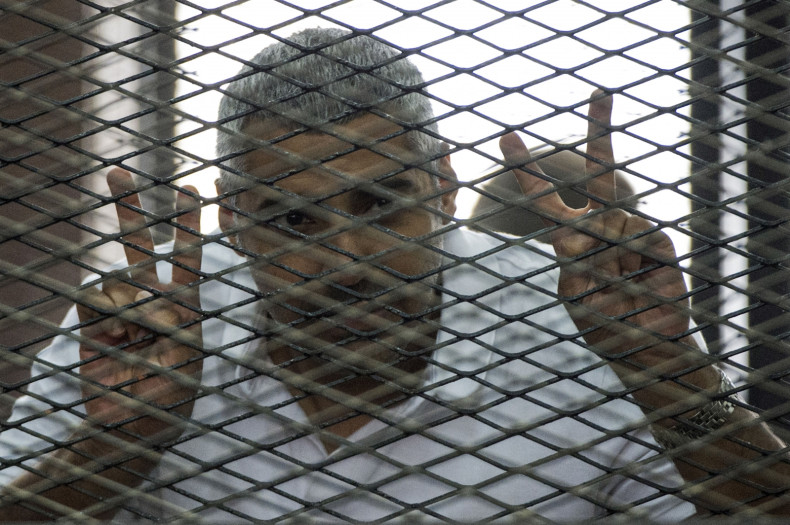 Al-Jazeera's English International Bureau Chief Fahmy was born in Cairo, Egypt, and grew up in Kuwait and Canada. Presidential sources have said he may be freed after having his Egyptian nationality revoked.
Fahmy has worked extensively in the Middle East, reporting for various Western and Arab media organisations including CNN, the New York Times, the Los Angeles Times, Al Hurra TV and Foreign Policy magazine.
He joined CNN as a reporter and producer based in Egypt in 2011 during the outbreak of the January 25<sup>th revolution. Fahmy reported on major events during the Arab Spring, including the downfall of former Egyptian president Hosni Mubarak and Libyan president Muammar Gaddafi.
In 2012, Fahmy covered the Egyptian presidential elections in 2012 that brought Mohamed Morsi and his Muslim Brotherhood group to power. He was arrested in December 2013 by Egyptian security forces who accused him of ties to the group and for allegedly falsifying news to show Egypt in a state of civil war.
Baher Mohamed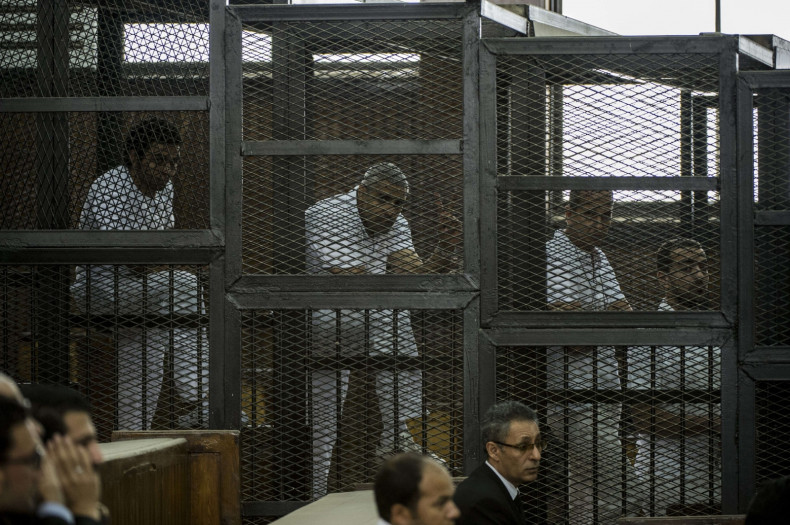 Since graduating from Cairo University in 2005, al-Jazeera producer Baher Mohamed, 30, has worked for various international media organisations in Egypt. He has done freelance work for CNN and previously worked for Japan's Asahi Shimbun newspaper from 2008 to 2013.
Mohamed joined al-Jazeera in May 2013, covering the opposition protests in Cairo that began in June which led to the overthrow of Morsi. Both Greste and Fahmy were sentenced to seven years, but Mohamed received an additional three years over an alleged weapons charge.
As an Egyptian national, Mohamed is ineligible for deportation as he hold only an Egyptian passport. The last hope for him, as well as the five other students jailed alongside him, is a forthcoming retrial or a presidential pardon.
"Baher will not be released," said Mohamed's brother, Assem. "As always what happens in Egypt is it's the Egyptians who pay."
There are at least 11 other journalists imprisoned in Egypt, according to US-based organisation the Committee to Protect Journalists, although other estimates suggest the figure is much higher.