Al-Jazeera journalist Peter Greste freed from Egypt prison
Australian journalist jailed for 400 days deported to Australia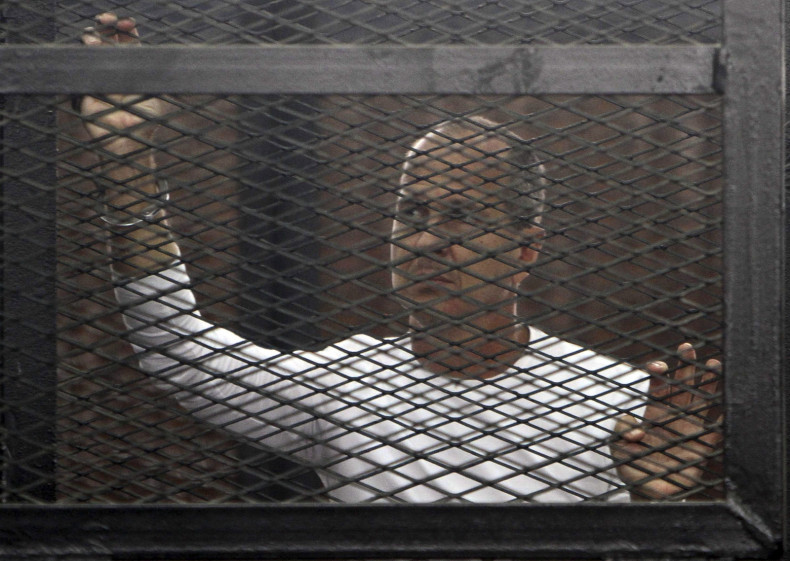 Jailed Al-Jazeera journalist Peter Greste has been released from prison in Cairo, Egypt.
Greste, who is Australian, has been deported to Australia and has already left the country, according to Egypt's interior ministry.
A government spokesman told Agence France-Presse: "There is a presidential decision to deport Peter Greste to Australia."
Sources reported Greste was travelling by plane to Australia via Cyprus.
There is no verified news on the remaining two reporters locked up with Greste: Canadian / Egyptian Mohamed Fahmy and Egyptian Baher Mohamed.
Unconfirmed reports said Fahmy – who was the chief of the local Al-Jazeera's bureau – may be the next to be deported, this time to Canada.
The three men's imprisonment sparked an international campaign for their release, after they were convicted of terrorism charges and reporting false news.
The Al-Jazeera reporters were also accused of collaborating with banned group, the Muslim Brotherhood. Greste himself said he was a victim of a political situation not of his making.
Greste was handed a seven-year sentence for the offences in a trial which provoked outcry and accusations it was handled incompetently.
Greste's release comes after the regime in charge softened its stance on the journalists. President Abdul Fattah al-Sisi mooted the possibility of granting pardons to the two foreign reporters. Last month, a retrial was ordered by Egypt's top court.
It is not clear Greste is a free man yet, though. Egyptian law states deportees released part-way through their sentence must stand trial at home, or face retrial in Egypt, according to the BBC. It is not known if Australia will charge Greste when he lands.
Reports suggested Greste is not in good health after 400 days in prison. He has hepatitis C and requires treatment for a chronic shoulder problem, caused during a struggle when he arrested by Egyptian authorities in December 2013.