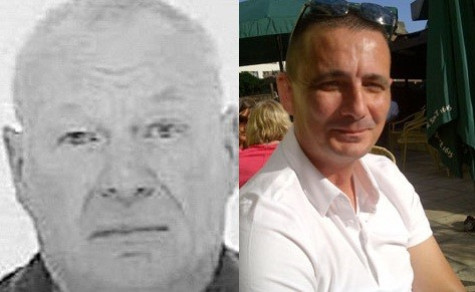 Police searching for a gunman who shot dead an off-duty police officer have found a body at a churchyard in Chelmsford.
It is not yet confirmed if the body is that of Peter Reeve, who shot PC Ian Dibell in a street in Clacton-on-Sea, but police have said the risk to the public following the manhunt is now over.
Armed Police had originally surrounded a property in Writtle, Chelsmford following the search for Reeve, who has been on the run from police since the shooting at around 15:40pm on 9 July.
Police have said they will make a "significant" announcement at a press conference later.
PC Ian Dibell, 41, was shot on Redbridge Road in Clacton-on-Sea he rushed out of his home after he heard gunshots,
Reeve, 64, also shot and injured another man in the leg before escaping.
Police have warned the public that Reeve is dangerous and still potentially armed.
Essex Police Chief Constable Jim Barker-McCardle said Dibell was "a highly regarded and much loved colleague who has been an important part of Essex Police for 10 years.
"Our thoughts and prayers are with the family and friends of our incredibly brave and fallen colleague.
"The entire force grieves but we are aware the job is to bring this man to justice and make sure we do everything we can to look after most important people, the family and friends of our fallen colleague,"
"Policing is a family and we are all hurting. This dreadful event reminds us all that policing is a mission that ultimately some die for. We will not rest until his killer is found."
Shadow home secretary Yvette Cooper said: "I am shocked and appalled by the terrible news from Essex tonight and our thoughts are with the family, friends and colleagues of PC Ian Dibell.
"We are all reminded that police officers on or off duty put themselves in harm's way to protect the public and they have our greatest admiration for their bravery, for what they do and the risks they take daily to keep us safe."