Petrobras scandal: Rolls-Royce accused of bribery to obtain $100m contract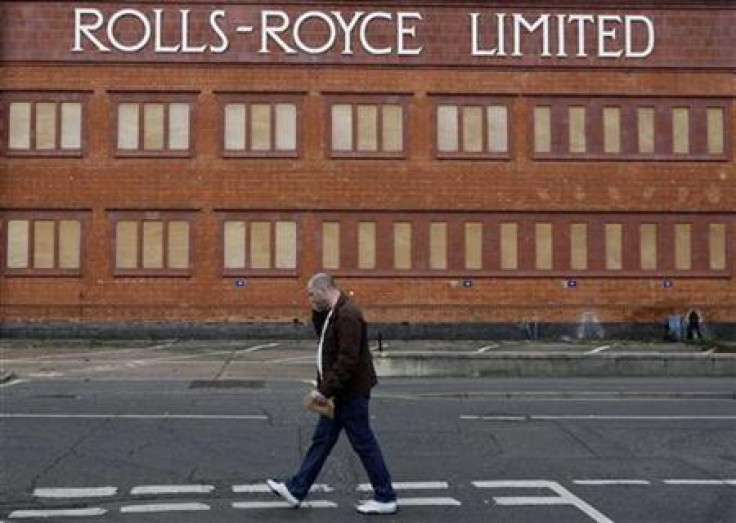 British engineering firm Rolls-Royce is the latest foreign company to be dragged into the corruption scandal engulfing Brazil's state-owned oil producer Petrobras.
The British engineering firm, a supplier of gas turbines for Petrobras' oil platforms, allegedly paid bribes via an agent in exchange for a $100m (£65m) contract.
Pedro Barusco, a former Petrobras executive, told police how he personally received at least $200,000 from Rolls-Royce. He said the cash was only a small portion of that he alleges was paid to a ring of executives at the company.
A police investigation claims that Petrobas executives approved inflated contracts to suppliers and subcontractors. In return, certain executives and directors received kickbacks.
The multi-billion dollar scheme, which was in operation during much of the past decade, emerged when Paulo Roberto Costa, the former head of Petrobras' refining unit, was arrested in March after being accused of money laundering.
Costa and Barusco's testimonies, which were among 600 pages of documents released by the Brazilian federal court this month, allege that Petrobras contractors paid bribes to executives and politicians from the ruling coalition in Brazil, led by current president Dilma Rousseff's PT party.
Responding to the allegations, a spokesman for Rolls-Royce said in a statement: "We want to make it crystal clear that we will not tolerate improper business conduct of any sort and will take all necessary action to ensure compliance."
Rolls Royce is one of 232 companies allegedly caught up in the affair.
These include three Brazilian shipbuilders with Japanese shareholders, Netherlands-based supplier of offshore oil vessels SBM Offshore and Singaporean firms Keppel Corporation and Sembcorp Marine.
While SBM has said it is cooperating with the investigation, Keppel and Sembcorp deny participating.
Some 150 executives and Petrobras directors have also been under investigation. So far, around 80 people have been charged with corruption, according to local officials.
Barusco struck a plea bargain in November last year.
Petrobras CEO Maria das Graças Foster and five members of the state-run oil giant's board of directors, were forced to resign earlier this month following revelations that the company had lost up to $33bn (£21.6bn) in 2014 due to corruption and financial inefficiency.
Petrobras said it may take months to calculate the amount of losses stemming from the scandal.
© Copyright IBTimes 2023. All rights reserved.