Self-described "pharma bro" Martin Shkreli has been ordered to pay $2.6m (£2.08m) to his former partner after losing a lawsuit.
The former CEO of Turing Pharmaceuticals , which was criticised for raising the price of an Aids and cancer treatment drug by more than 5,000% from $13.50 to $750, was sued by Dr. Thomas Koestler.
Koestler claimed Shkreli had not properly paid him for his medical consulting services. and the pharma boss was initially ordered to pay him $2.3m in summer 2016, via shares in his former company Retrophin.
However, $300,000 was added to the total after Shkreli failed to transfer the shares by the 31 August 2016 deadline, The Daily Mail reports. This means Shkreli has now been ordered to pay his former partner $2.6m.
Shkreli was arrested in an unrelated case in December 2015 and is facing charges of security fraud, with a trial date set for June 2017. In early February 2016, he took part in a Congressional hearing over drug pricing, frustrating politicians by taking the fifth amendment and refusing to answer questions.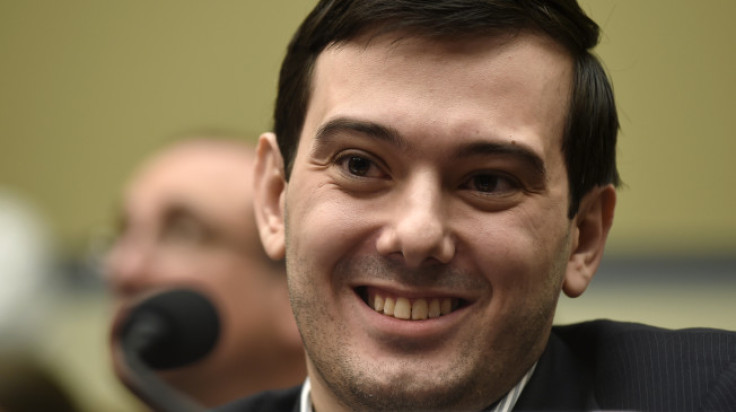 He has also been slammed by several politicians over his price hike of the Aids and cancer drug Daraprim, despite Shkreli stating he gives drugs away free to those people who cannot afford them.
When not involved in pharmaceutical companies, Shkreli is also known to use his wealth to purchase rap albums, including the sole copy of Wu Tang Clan's latest release, Once Upon a Time in Shaolin.
He was also reportedly scammed out of more than $15m when attempting to purchase Kanye West's latest album, The Life of Pablo, prior to its official release.