England defender Phil Jagielka hopes to be the player to fill John Terry's boots following his international retirement
The former England captain announced his retirement from international football prior to being charged by The Football Association for racially abusing Anton Ferdinand.
And Jagielka, who has played in two of England's three World Cup 2014 qualifiers, is hopeful he can fill the void left by the Chelsea centre-back.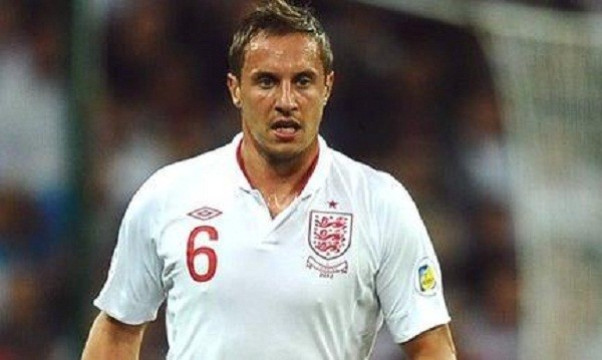 "You'll have to see who takes the mantle of leading the back four, I'll chuck my name in the hat," he said.
"John's decided to retire now and there's a few of us competing for the two spots available.
"You've got Gary Cahill, who had a great game against San Marino going forward, and Joleon Lescott, who had a fantastic Euros, plus the other lads coming into the squad like Ryan Shawcross. It's going to keep us on our toes.
"John and Rio played together for England forever didn't they? They had a great partnership and there were a couple of others behind them waiting for a game. So you are down a long list of players trying to get your chance but time passes and people have good form, bad form and you get your opportunities.
"I've been around the squad for the last couple of years or so, played a game here and there and I'd like to play on a more consistent basis. But if the boss said 'come here and play every other game' I'd take that as well."
Terry has until 18 October to appeal a four-match ban and a £220,000 fine for abusing Ferdinand during a match between Queens Park Rangers and Chelsea last year.
The Blues skipper was cleared at Westminster Magistrates Court in July of a racially aggravated assault, but was branded with a charge from The Football Association.
Prior to the personal hearing, Terry, who was stripped the armband in February after the Crown Prosecution Service charged the 31-year-old, retired from international football claiming his relationship with The FA was 'untenable'.
His club side Chelsea are yet to react to the decision from the independent commission to ban Terry, but are likely to use the not guilty verdict in the courts as a defence for their under-fire captain.
With Rio Ferdinand's international career also at a crossroads, Jagielka has bemoaned the significant loss of Terry and wants to use his retirement as an opportunity to stamp his authority on the team.
"If John was here I would say exactly the same thing - gutted as an England fan because he has been a fantastic player for England," Jagielka added. "He's put his body on the line for many years now but he had his reasons.
"It was his decision, he wasn't forced as in a gun was put to his head or anything. It was his choice so, as I say, if you look at it from a purely personal point of view, it was one less person to compete with playing for England.
"As much as I was gutted he wasn't going to play for England again, it was also an opportunity for me to try and go higher up the pecking order."