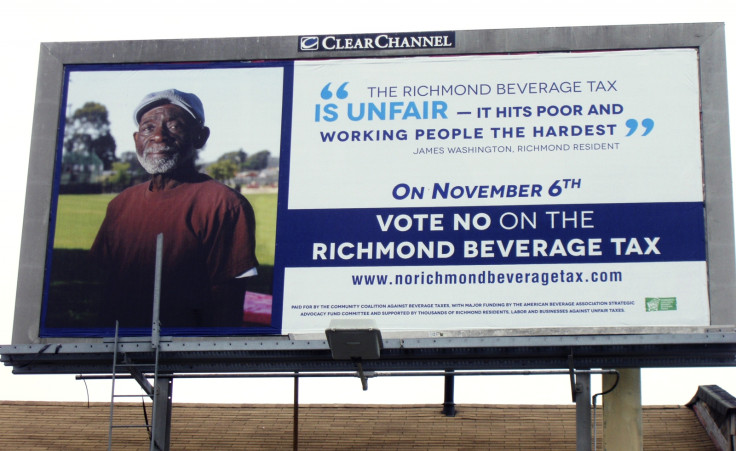 Buying sugary and diet drinks in Philadelphia could soon become expensive as the city council is set to pass a soda tax, making it the first major city in the US to introduce a tariff on such beverages. The city council has voted to approve an amended version of a soda tax proposal, which would be set at 1.5-cents-per-ounce.
City Council President Darrell L Clarke announced on 8 June that a majority of members had given their consent to collect this tax, which is estimated to raise a revenue of $91m (£62.7m) over the next year, AP reports.
The initial proposal was to tax 3-cents-per-ounce on sugary beverages alone, as recommended by the state Democratic Mayor Jim Kenney. Since he did not receive enough votes to push the proposal forward, the amount has been slashed by half, with diet soda too added to the new proposal. After the council receives a full and a final vote, which is scheduled for 16 June, it is poised to become a law in Philadelphia.
Clarke said the tax could "leave some people with a sour taste in their mouth".
He added that the collected money would be used to shore up the council's general funds and spend it on programmes and services, including expanding pre-kindergarten for the city's children.
"These are taxpayer dollars, and we want to make sure these dollars are being spent in an equitable manner. We want to make sure young people have an opportunity to get an early education," Clarke added.
The Penn State city's proposal has attracted a wide range of opinions, with the soda industry trying to block the proposal by spending millions of dollars on advertisements. Democrats Hillary Clinton and Bernie Sanders too took opposite sides on the issue during their campaign in Pennsylvania ahead of the state's primary. Opponents of the tax held a rally outside the City Hall chanting "no new tax!"
Many cities including New York and San Francisco failed in trying to pass similar tax laws, while Berkeley in California is the only US city to have such a tax.