Lawmakers in the Philippines allied with President Rodrigo Duterte on Tuesday (12 September) voted to slash the annual budget of the country's human rights commission to just 1,000 pesos ($20, £15).
The significant cut in the budget of the Commission on Human Rights (CHR) comes amid the ongoing investigation of Duterte's brutal and controversial war on drugs by the public body. The agency was allotted a budget of 749m pesos for the year 2017.
The move was supported by at least 119 of the 151 lower house members present at the time of voting. Only 32 voted against the dramatic decision, saying Duterte's supporters were "virtually imposing the death penalty on a constitutionally created and mandated independent office".
But Speaker of the House Pantaleon Alvarez, a close ally of Duterte, defended the move to cut the budget saying the commission has been a "useless" body that has been defending the "rights of criminals".
"If you want to protect the rights of criminals, get your budget from the criminals," Reuters cited him as saying. "It's that simple. Why should you get budget from the government and yet you are not doing your job?"
The motion still needs the approval of the Senate. But opponents of the measly allocation fear it is likely to get passed as Duterte has a majority in the two chambers.
Critics of the anti-drugs campaign said the decision was made in retaliation for the commission's efforts to probe Duterte's war that is reported to have killed thousands of Filipinos over the past 15 months.
The firebrand leader had even previously threatened to scrap the body.
The CHR is reported to have requested for a 1.72bn pesos budget for 2018, but the government had proposed only a little over half of that.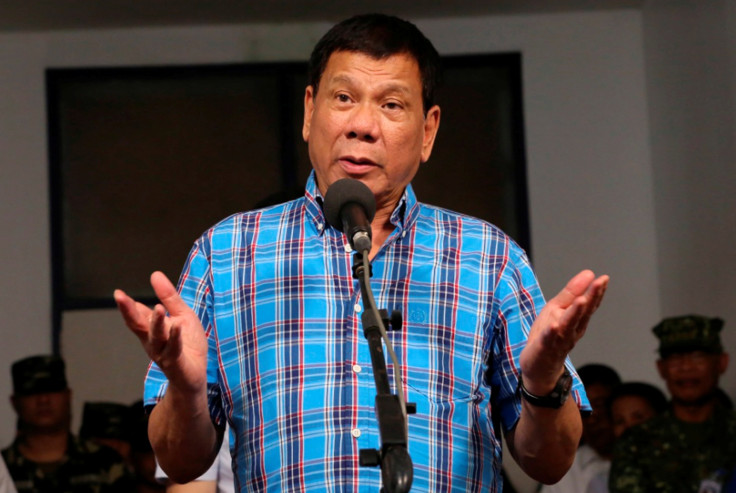 However, the Congress has now voted to reduce that to just 1,000 pesos.
This leaves the human rights monitors to fear that the CHR will not be in a position to do its job without a proper budget.
CHR head, Chito Gascon, believes the petty budget is an attempt to force his resignation.
"The principal reason why I cannot resign my office is that to do so is to weaken the institution itself," Gascon said. "Asking me to resign would lead to essentially making the institution forever at the mercy of politics."
He has said he would even take the matter to the Supreme Court if required, Reuters reported.
Duterte's anti-drug war has hit international headlines. The firebrand leader, who clinched a sweeping victory in the May 2016 elections, pledged to kill all criminals and announced a campaign to crack down on drug mafias in the Philippines. He brushed aside disapproval, including from the US and UN and ridiculed several international human rights groups for opposing the killings.
Nicknamed the "punisher", Duterte seems to be showing no signs of slowing down in his efforts to rid the country of drug dealers.