Philippines Foreign Secretary Perfecto Yasay said on Wednesday (22 February) that he believed the maritime sovereignty row with China could not be resolved soon. He suggested that it is better to set aside the topic rather than confronting Beijing, which could trigger further tensions in the region.
Yasay reiterated the official stand of President Rodrigo Duterte that the Philippines would not push Beijing to accept or abide by the Permanent Court of Arbitration's ruling that went in Manila's favour on the territorial dispute.
During the questioning session by senators at confirmation hearing, the foreign minister said Manila does not own the disputed area in the South China Sea, and that China's stand and strategic objectives in the contested waterway meant a solution to the issue was improbable.
"I do not believe personally ... that this will be resolved soon, I believe that maybe perhaps it will not be resolved during our lifetime, but the option is not war, that we engage ourselves forcibly to assert our claims," Reuters cited Yasay as saying.
"I am not saying this in categorical terms ... but now, as you ask me this question, on the basis of what I know and on the basis of pronouncements that have been made, I am not as optimistic."
Yasay also said that Duterte government has never claimed its ownership over the contested islands as it had "no legal basis".
He said that by not making provocative statements on the dispute - which would anger Beijing - he was only being consistent with his government's stand to not cause any tension in the region. He emphasised that the 12 July international tribunal ruling was based on what fell within the Philippines' exclusive economic zone and made no decision on sovereignty.
"Even as they have ruled in our favor overwhelmingly, this territory continues to be international waters. We have to prove it (ownership) in the appropriate international tribunal," Yasay said.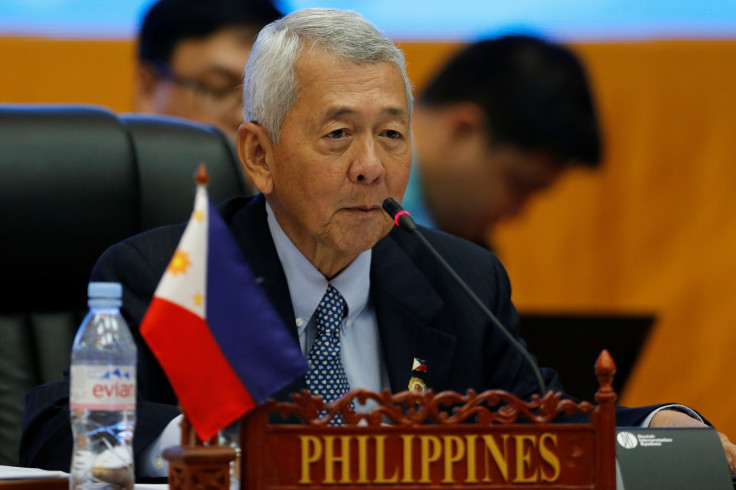 Yasay, however, clarified that the 12 nautical mile territorial sea of the Philippines was not part of the dispute. But in an event where China encroaches the area, there would be a forceful defence and that the US would come in support of his country, he asserted.
The Philippines has been going soft in its approach over the territorial row ever since Duterte shifted his government's foreign policy towards rival China. Yasay called this leaning as a new approach to capitalise on a "convergence of our interests".
Yasay's remarks at his confirmation hearing came a day after he chaired a meeting with foreign ministers from the Southeast Asian region. He said China's instalation of weapons systems on disputed islands in the South China Sea has unsettled the Association of South East Asian Nations (Asean).