The ex-president of Philippines believes that the war on drugs has given rise to a culture of impunity in the country and the current government led by President Rodrigo Duterte is making too many policy decisions without discussion.
Fidel Ramos, who was elected as a special envoy by Duterte to tackle the South China Sea dispute, said there was "too much unilateralism" in the government, especially on law enforcement and security issues.
The former leader, who backed Duterte's election campaign but has since become one of his greatest critics, urged him to follow the five pillars of the justice system – community, law enforcement, prosecution, courts, and corrections – and do not allow a "one-way kind of decision-making in law enforcement".
"The entry of our president, President Rodrigo Roa Duterte, into the picture indeed has changed our law enforcement situation very much and also our human rights and criminal justice system," he said during an interview with Rappler on Sunday (12 February).
According to reports, Ramos was also not happy with the idea of giving authority to the military to lead the war on drugs and conduct law enforcement operations since troops and police were trained differently.
Police operations were suspended on 31 January after a South Korean businessman was murdered by drugs squad officers.
The Philippine Drug Enforcement Agency (PDEA) has since lead the campaign and Duterte wants the military to join the war.
On which, Ramos said, "Police work, which is a little different from military operations, does follow its basic rule of engagement which is you shoot to disable but not to kill. Unless the opponent's gun is pointed at you to kill you, then you can shoot the guy in self-defense.
"But normally the mantra is shoot to disable and not to kill because do not get rid of your number one witness or prospect of knowing the whole truth about the matter, because you cannot investigate the guy who's already in the funeral parlor. But surely you can investigate a guy fully if he's just wounded."
In addition, the senior statesman also asked Duterte to appoint an ambassador to the United States, a long-time treaty ally of the country, which he believed the president has neglected because of his obsession with drugs war that has killed more than 7,600 people.
"We must protect our interests through the ambassadors, through the embassy there in the US. We have all kinds of dual citizens out there. We have all kinds of Filipinos out there who did not become American citizens or who are there for a while temporarily.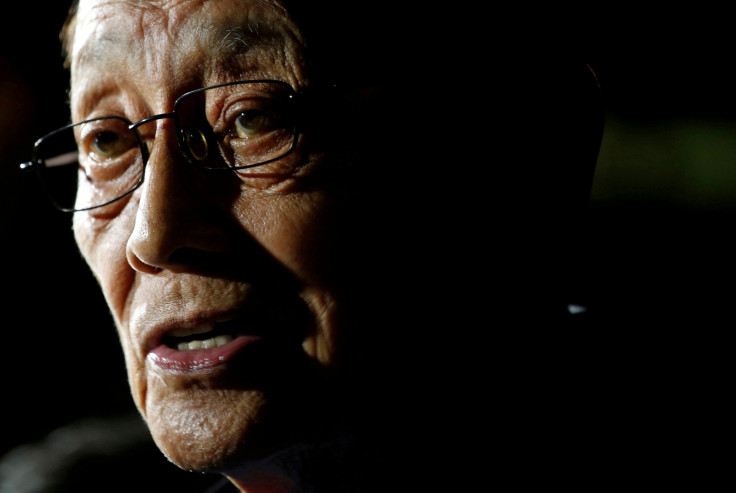 "Let's work with the world. Because no island is independent as of now. Everybody is interdependent," Ramos added.
The Korean War veteran is among the few Filipinos able to criticise Duterte without inviting his anger.
He had previously said that Duterte's government was "losing badly" due to its controversial war on drugs, which has been given priority over other important issues like poverty, unemployment, living costs and foreign investments.