Earthquake in southern Philippines kills 4, injures nearly 90 and damages buildings, airport runway
The 6.5 magnitude quake was triggered by movement in the Philippine fault, which sits in the Pacific 'Ring of Fire'.
At least four people were killed and close to 100 injured in a powerful earthquake that struck southern Philippines late Friday (10 February) night. The 6.5 magnitude major jolt in Surigao del Norte province was followed by about 100 aftershocks that prompted authorities to open school buildings and ready them as evacuation centres.
Renato Solidum of the Philippine Institute of Seismology and Volcanology reportedly said that the quake was centered about 14km northwest of the provincial capital of Surigao and was triggered by movement in the Philippine fault line, which sits in the Pacific "Ring of Fire" — the area where quakes and volcanoes are common.
Citing the Philippine Institute of Volcanology and Seismology, the Philippines Star reported that the magnitude of the earthquake that struck the southern part of the country at 10.03pm local time (2.03pm GMT) was 6.7. Meanwhile, Solidum added that the quake occurred at a relatively shallow depth of 11km.
Local officials said that about 90 people were injured following the quake, which also damaged buildings — including an airport, and also cut power supply in some affected areas. Aviation officials reportedly said that the city's airport was temporarily shut after cracks were noticed in the runway. A major port in Lipata district in the province was also closed while engineers checked for any damages to an access road.
The Office of Civil Defense director Antonio Gonzales told the news agency by telephone that many low-slung buildings and schools in Surigao city — about 700km southeast of Philippines capital Manila developed cracks. A bridge also collapsed in an outlying town, he added, noting that they are still assessing the damage in other parts of the affected city.
Rescue teams were also checking for possible casualties in a village called Poknoy in the city that has a population of about 140,500, the official added.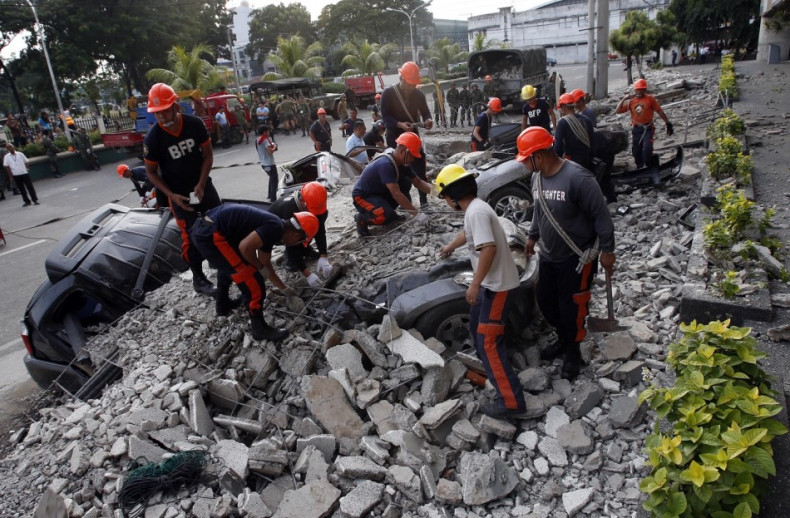 The last major earthquake that struck Surigao, an impoverished region also dealing with a communist insurgency, was in the 1800s. A magnitude 7.7 quake killed nearly 2,000 people on the northern island of Luzon in 1990.