After drug dealers and corrupt politicians, Philippines President Rodrigo Duterte has his eye on moneylenders. The president has ordered the arrest and deportation of foreign loan sharks who work in slums and market places of the capital Manila.
Department of Agriculture chief Manny Piñol said Duterte had ordered "the arrest and deportation of foreigners involved in the usurious money lending scheme".
"They are violating Philippine laws by indulging in a money-making business without the necessary permits," the president said.
Locals often call these lenders 'Bumbay' after the old name for the Indian city of Mumbai. The terms can be traced back decades to a time when Indians were actively involved in trade with the Philippines and also set up money lending services. These sharks offer desperate locals cash at high interest rates, sometimes as much as 20% per month.
"The President ordered the arrest of Bumbay because he pities the [poor Filipinos] who are being sold overpriced appliances [in money-lending schemes]. They could be arrested without any warrant because when they are doing that they are committing a crime," Justice Secretary Vitaliano Aguirre II told reporters on 10 January.
"It's not illegal [to charge high rates], but that's unconscionable and we cannot accept that kind of interest anymore," he explained.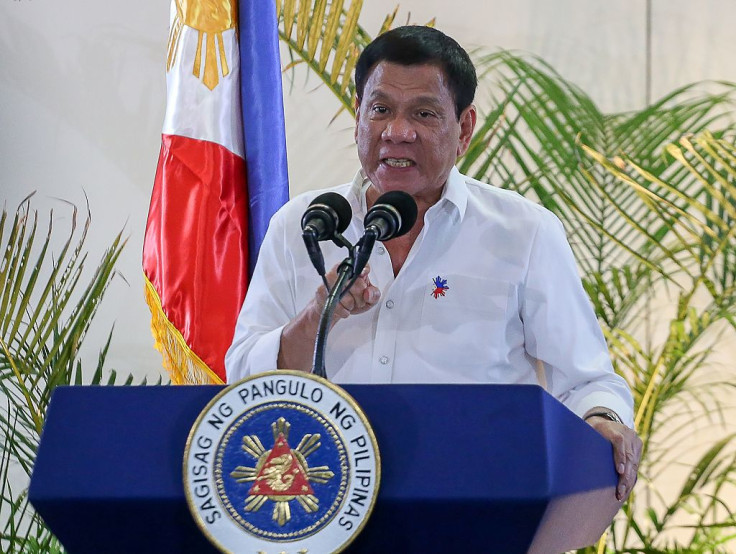 According to Piñol, Duterte has instructed Foreign Secretary Perfecto Yasay to inform the Indian Embassy in Manila about the plan.
To counter these dubious lending schemes, the government has also invested an initial P1bn ($20m, £16m) to provide easy access to loans to small businessmen. "Sec. Ramon M Lopez said DTI has already designed a scheme on how to extend soft loans to small businessmen with an interest of 20% every year, payable in one year," Piñol added.