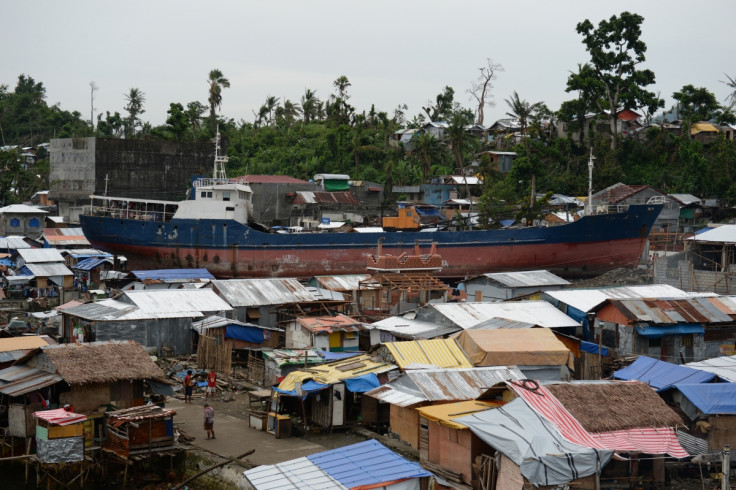 The Philippines is bracing itself for Typhoon Koppu, which is set to arrive this weekend. The country has been warned that it will bring torrential rain and could cause severe flooding in the north.
President Benigno Aquino III went on national television on 16 October to alert Filipinos to prepare themselves. The typhoon is expected to arrive at a speed of 115mph (180 kilometres) on Luzon island on 18 October. The worst affected areas (most likely to be over the mountains) could see between one and two feet of rainfall.
"Your government is here in order to ensure that we will meet our goal of zero casualties," Aquino said. "But I must emphasise each local government unit, community and Filipino that will be affected has the duty to cooperate ... to overcome the challenges ahead."
The Philippines is no stranger to typhoons. In 2013 it was struck by Haiyan - the most powerful storm ever to be recorded on land - which left more than 7,350 people dead or missing and decimated towns. About 20 major storms hit the Philippines annually, with Koppu set to be the 12th of the year.
"This typhoon is different because it will have the effect of being stationary," Aquino said. He added that it could take up to 12 hours for it to leave Luzon, according to forecasts. "Because of El Nino, evaporation at sea will be enhanced and cause the typhoon to suck up more water that it will dump on us."
Around 7.5 million people, or 1.5 million families, will require relief assistance, according to the country's Social Welfare Department. The Manila Bulletin reported that "heavy equipment, relief goods and rescuers" were in place to help clear roads to make way for emergency assistance.
"We have assets at the ready... to respond to any eventuality. However, we are dealing with nature so we don't really know what will happen," Aquino said. No evacuations have yet been made.