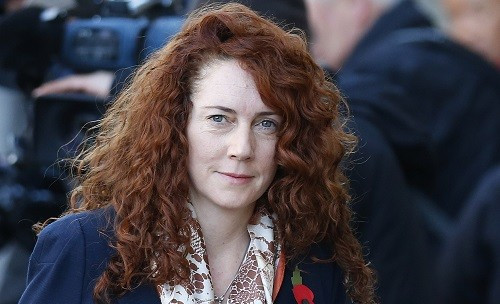 Former News International chief executive Rebekah Brooks requested her office was searched for listening devices, the court in her phone hacking trial has heard.
In the latest development in the phone-hacking scandal, Brooks, who maintains her innocence, sent an email with the request that it be carried out "discreetly" in January 2011.
The co-defendant Mark Hanna was copied into the email.
She wrote: "Can you have my office swept... thanks. Discreetly."
News International had its office swept for bugs around the time Rupert Murdoch bid for the overall control of BSkyB, the court heard.
Mark Hanna said this was one of the reasons for the sweeping.
"One obviously was newspaper are very competitive with each other, and some journalists may be anxious to try to steal a scoop from a rival.
"One of the reasons for the sweeps was to avoid that possibility.
"In 2011, News Corp was trying to increase its shareholding in BSkyB, I think with the objective of becoming the majority shareholder.
"t was a sensitive topic at News Corp, and another reason why you would want to be sure discussions about such a matter were not broadcast to people who were potential competitors."
The court also heard how Brooks had been given the codename Blackhawk and had 24-hour security at her home. She was also assigned bodyguards.
Jane Viner, News International's group director for property and facilities,revealed Brooks had been sent "threatening" post as the hacking allegations emerged. The majority of the letters were intercepted, either by assistants or in the post room.