The upper level of a huge float collapsed during the second night of Rio de Janeiro's world famous carnival parade, injuring at least 12 people – the second serious accident to hit the world-famous street party in 24 hours.
The latest incident involved a float of the popular samba school Unidos da Tijuca, themed around Mardi Gras in New Orleans. Revellers cried on the pavement and in the stands as injured people were removed by rescuers.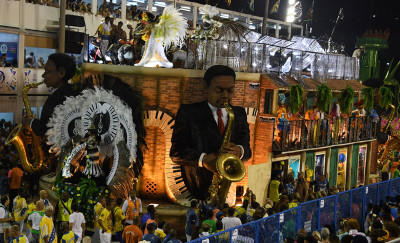 Ailton Freitas, a director at Unidos da Tijuca, said their floats had been tested repeatedly before the carnival. "We tested three times a week with more weight than we carried today. When the parade approached we started doing those tests every day. We are even more shocked than you all are," Freitas told journalists. "I don't know what is happening, but Rio's Carnival is not being blessed this year."
Minutes earlier a smaller incident happened with samba school Mocidade Independente. A platform detached from their fourth float and dropped a reveller to the ground. The samba school said she was not injured.
Police are investigating the cause of the accident. Rio City hall said two people were in serious condition. One suffered a head trauma, according to one doctor. The parade had to be stopped for almost 25 minutes so the injured could get medical attention. The show was allowed to proceed. IBTimes UK presents photos of each the samba schools' carnival parades.
Unidos da Tijuca samba school: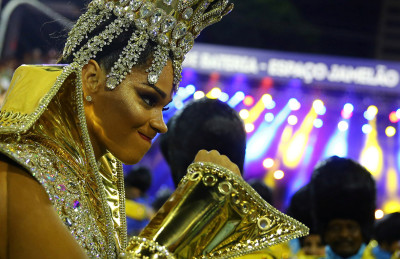 Portela samba school: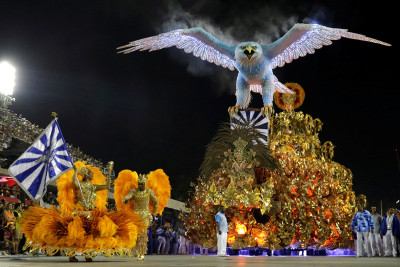 Mocidade samba school: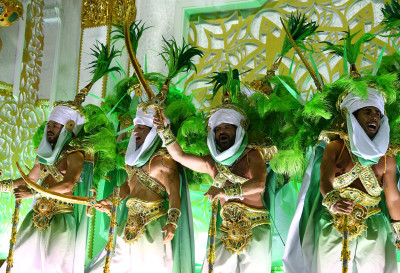 Uniao da Ilha samba school: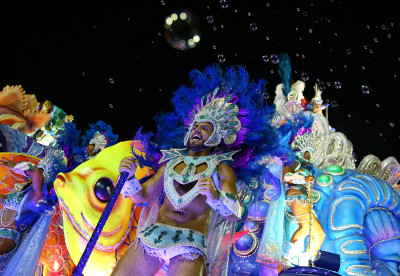 Sao Clemente samba school: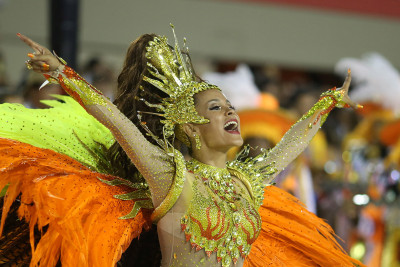 Mangueira samba school: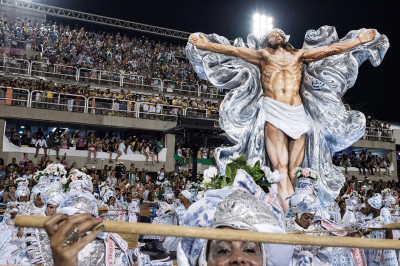 Just one night earlier, a float belonging to samba school Paraiso de Tuiuti crashed and injured at least 20 people, including three seriously. Following that accident, organisers also decided to proceed with the show.