Hedgehogs have long been sold in Japan as pets, but with the increasing popularity of animal cafés, which have included snakes, rabbits and hawks, animal lovers now have a new option: a café full of the prickly little mammals. The Harry Hedgehog Café, which is home to between 20-30 of the creatures, offers visitors wanting to spend time with them a chance to do so. The café houses many different breeds of hedgehog, despite them not being a Japanese native animal.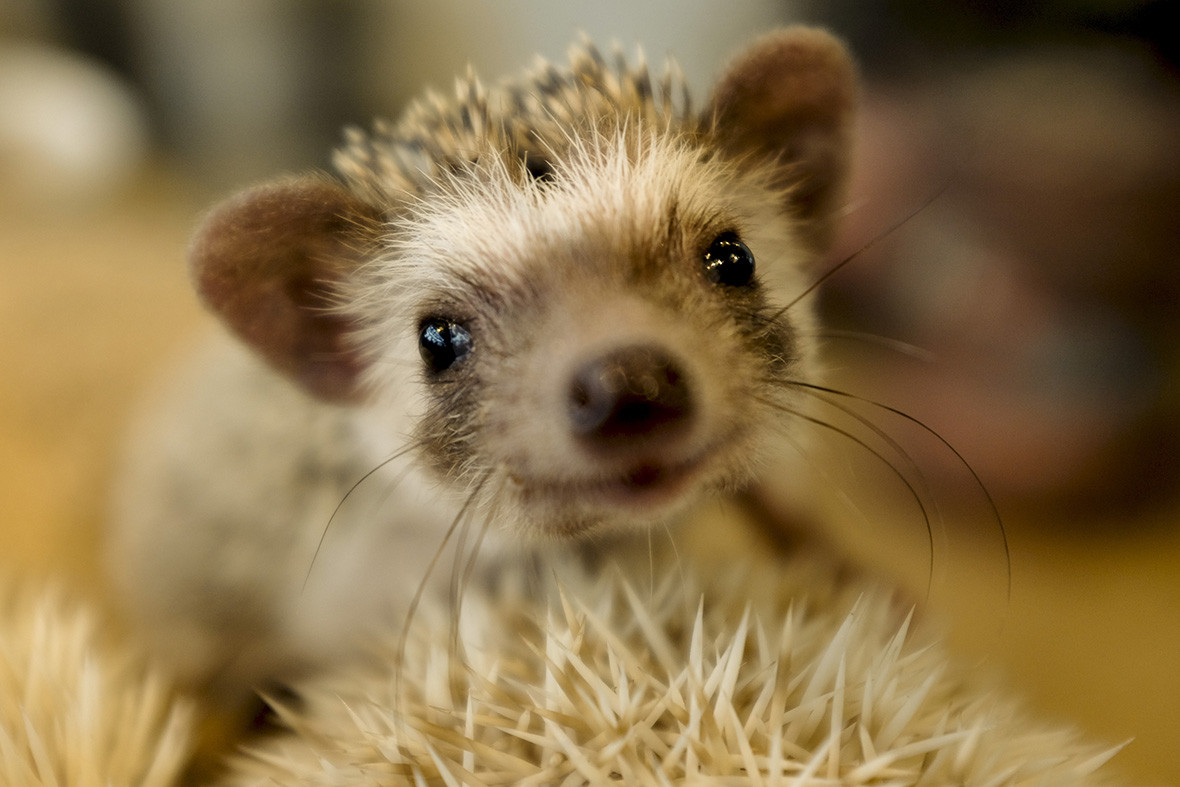 Since it opened in February, customers at Harry – hari meaning needles in Japanese and harinezumi being the word for hedgehog – have been lining up to attend the venue in the Roppongi entertainment district to spend time with the prickly mammals. The café charges a fee of 1,000 yen (£6.50) on weekdays and 1,3000 yen (£8.50) on holidays for an hour with the hedgehogs.
Staff member, Mizuki Murata, who also works in a rabbit café in the same building, told Reuters that everyone working at Harry "wanted to show people the charm of hedgehogs, which give the impression of being hard to handle. We wanted to get rid of that image by letting people touch them".