Volunteers have started removing 888,246 hand-made ceramic poppies from the moat of the Tower of London. Each poppy in the ''Blood Swept Lands and Seas of Red' installation represented a British or Commonwealth First World War fatality.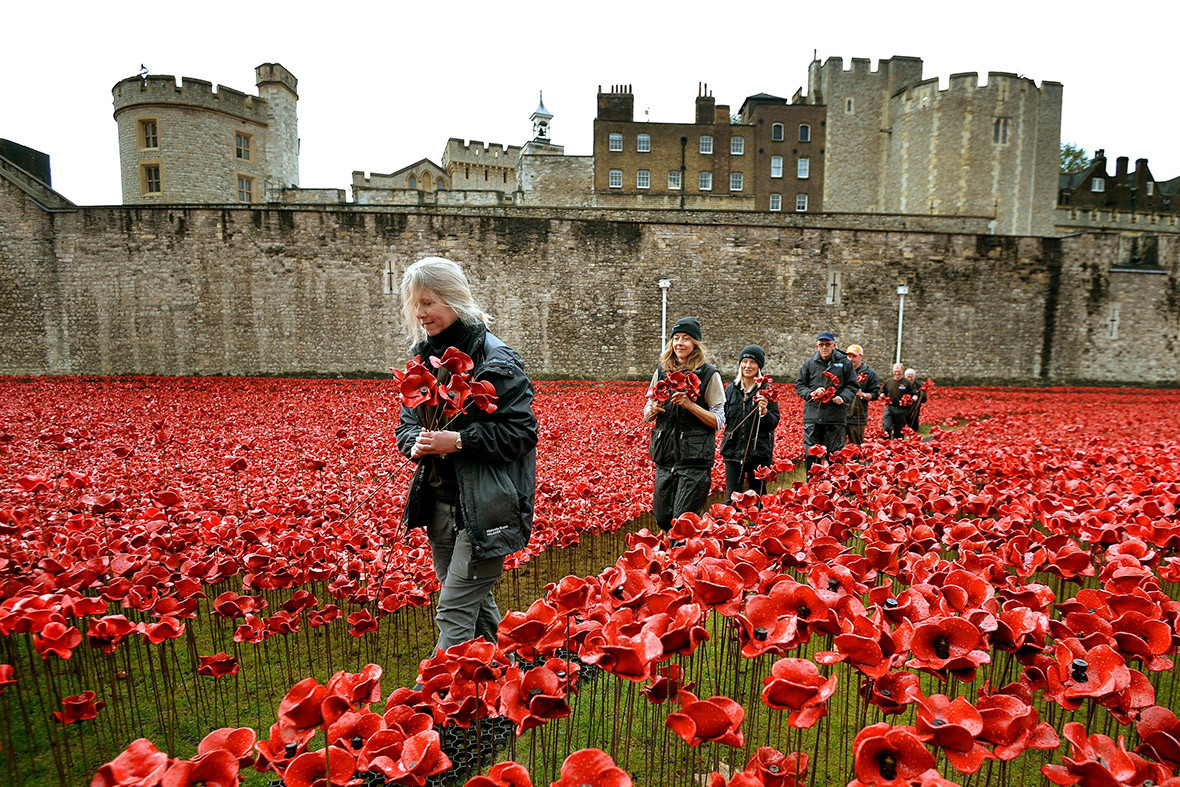 The final poppy was planted by 13-year-old army cadet Harry Hayes on Armistice Day (November 11).
Tom Piper, one of the artists who created the installation, explained why he thought the poppy moat had managed to capture the imagination of the public: "I think it's a mixture of both the personal, where people can identify one poppy for a life and therefore people can, when they've bought a poppy ... have thought 'that's my great uncle or my great grandfather' and identifying it that way. But also I think the huge epic scale of it, the drama and the sweep of it ... they give it a sense of drama but also just the sheer numbers involved."
The 888,246 poppies had been progressively filling the moat since July. Nineteen thousand volunteers helped to install the poppies and a further eight thousand will help to remove them – a task that is expected to take up to two weeks.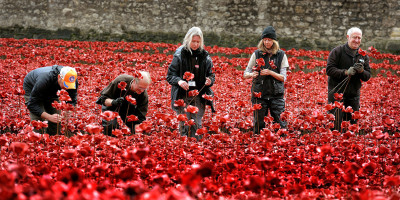 The poppies will now be sent to people who bought them and the proceeds – expected to be millions of pounds – shared amongst six service charities.