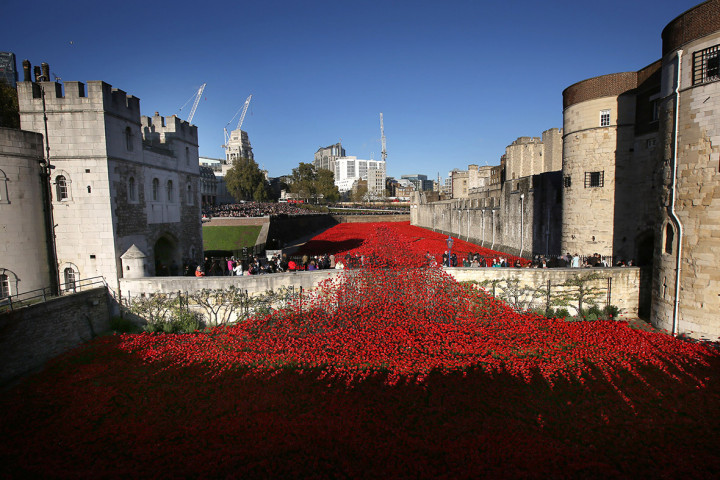 Volunteers will begin to remove the ceramic poppies from the Tower of London today (12 November).
A team of about 8,000 people will dismantle the Blood Swept Lands and Seas of Red art installation, which compromises 888,246 ceramic poppies.
It took 17,500 volunteers to plant the symbolic poppies, which each represented a British or Commonwealth soldier who died during the First World War.
The Weeping Window and Wave areas of the artwork will be the last to be removed. They will be on display until the end of the month.
Thousands of the poppies will then be permanently based at the Imperial War Museums in London and Manchester.
A huge swathe of public support backed the retention of the installation as a permanent display. However artist Paul Cummins said this was never the intention, as it was meant to symbolise the "transient" nature of human life.