This year's Armistice Day events have special significance because 2014 is the centenary of the start of World War One. 11 November 2014 marks the 96th anniversary of the signing of the Armistice that ended the war.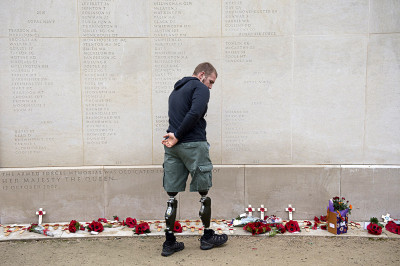 Thousands of people gathered at the Tower of London, where a blood-red sea of ceramic poppies has spilled into the moat as part of an art installation paying tribute to soldiers killed in the fighting.
A 13-year-old army cadet, Harry Hayes, planted the final poppy — the last of the 888,246 flowers — one for each of the British and Commonwealth soldiers killed in the war. Among the dead was Hayes' great-great-great uncle, Pvt. Patrick Kelly of the 1st Battalion, Irish Guards.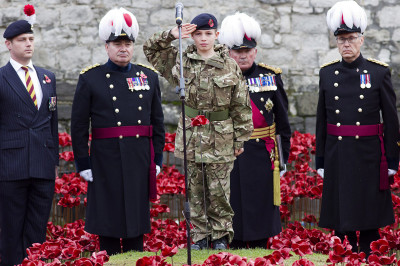 French President Francois Hollande laid a wreath at the Tomb of the Unknown Soldier under the Arc de Triomphe in Paris.
He then headed to Notre-Dame-de-Lorette for the official inauguration of a giant new war memorial engraved with the names of the 580,000 men who lost their lives in northern France during the First World War. Names are listed alphabetically without regard to their nationalities or ranks.