The final poppy was planted in the moat of the Tower of London at 11am on Armistice Day. The 'Blood Swept Lands and Seas of Red' art installation is comprised of 888,246 ceramic poppies, each representing a British or Commonwealth military fatality during the First World War.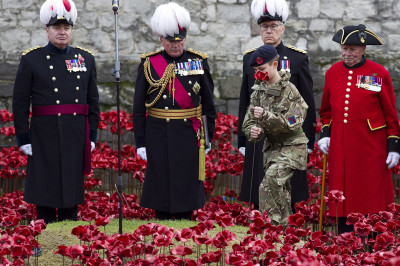 The temporary installation has generated intense interest, with thousands lining up daily to look at the field of poppies since its planting began in August.
Organisers estimate four million people have visited the display.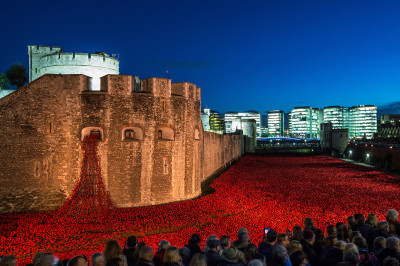 The poppies are due to be removed, starting on Wednesday 12 November, and sent to people who have bought them in return for donations to military charities.
Parts of the display, including a "wave" of poppies rising beside an entrance to the centuries-old Tower, will remain until the end of the month before going on a national tour. They eventually will be preserved in the Imperial War Museum.