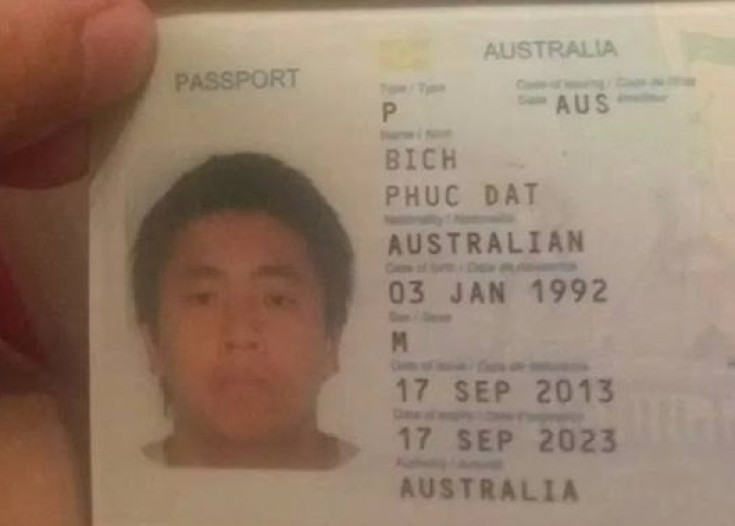 Australian "Phuc Dat Bich", who made global headlines for claiming he was discriminated against because of his name, has admitted the story was a hoax. The man had posted a doctored photo of his passport on Facebook, hitting out at the social network which he claimed had shut down his account several times in accordance with its real-name policy.
In a new Facebook post, the Melbourne man has confessed that the message was initially conceived as a joke between friends, but it soon ballooned into a prank that "made a fool out of the media". He claimed his real name was Joe Carr, although that is understood to be an alias referring to the word "joker".
The 23-year-old said he hoped the deception would encourage Facebook to stop operating a feature to ensure that people only used their real names to avoid fake profiles and hold people accountable for what they did and said online.
"I've never believed it's necessary for it to be mandatory to have your entire name to be published on social media. People should be free to use any name they desire," he wrote. "Facebook needs to understand that it is utterly impossible to legitimise a place where there will always be pranksters and tricksters."
His initial fake plea was shared thousands of times and reported by news outlets all over the world, including the Sydney Morning Herald, the BBC and IBTimes UK, despite "Phuc Dat Bich" refusing to grant even a single interview, which could have helped corroborate the story.
"Out of this ordeal I've concluded not to trust the credibility of the media, it's twisted by the hungry journalists who mask the truth," he wrote in his last post. "It goes to show that an average joe like myself can con the biggest news sources with ease.
"I want to acknowledge the supportive individuals who have encouraged those with truly interesting and idiosyncratic names that populate in different cultures. Hate and discrimination will remain if we continue to be so closed minded."
The confession of the prank came hours after an Australian journalist cried foul on the Phuc Dat Bich story, raising suspicions the passport photo serving as only supporting evidence was in fact the work of Photoshop.
Phuc Dat Bich's real name remains unknown. The Guardian reported that his name was Tin Le, while Trevor Long – the reporter who exposed the hoax –said he believed his name was David.