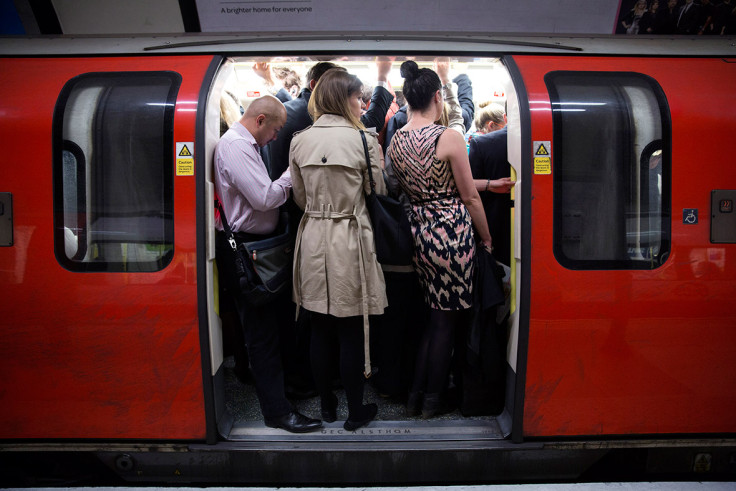 Tube drivers on the Piccadilly Line have voted to strike after the RMT union accused managers of "bullying, harassment and intimidation". Three 24-hour strikes will take place on weekdays between March and April, with passengers at risk of significant delays to their journeys.
The RMT complained of a "breakdown in industrial relations" and said concerns over an "ageing Piccadilly Line fleet" had been ignored. A ballot of 367 train operators saw 180 cast votes, with 85% backing strike action.
Piccadilly Line tube drivers will hold their first 24-hour strike from 9pm on 23 March. Two further 24-hour strikes will be held from midday on 19 and 21 April.
Transport for London (TfL) said the decision to strike was "disappointing" and "unnecessary".
Dates of Piccadilly Line strikes:
1. Between 9pm Wednesday 23 March, and 9pm Thursday 24 March.
2. Between 12pm (midday) Tuesday 19 April, and 12pm (midday) Wednesday 20 April.
3. Between 12pm (midday) Thursday 21 April, and 12pm (midday) Friday 22 April.
A statement by the RMT said: "There has also been an appalling lack of consistency by local management when it comes to addressing the long-running issues impacting on the Piccadilly Line and which RMT, as the main drivers' union, has raised repeatedly over a number of years."
RMT General Secretary Mick Cash added: "The wholesale abuse of procedures and agreements by management on the Piccadilly Line is rife and amounts to the development of a campaign of bullying, harassment and intimidation that the union will not allow to continue. RMT will not sit back and allow individual members to be picked off by a vindictive and aggressive management who are continuing to drag their heels over addressing fundamental safety issues which leave staff in a vulnerable and exposed position."
The line, the fourth busiest on the London Underground network, has been the focus of long-running concerns over safety operating some of the oldest trains on the tube network. In January, a door opened while a train was moving as it travelled towards Heathrow – something TfL claimed was an "isolated incident".
"There are major problems with the rolling stock that are not being addressed," a spokesman for the RMT told the BBC. "Despite the fact that we've got members in the depot working to try to keep the fleet going, we've got problems with doors opening between stations, wheel flats [that affect braking] and signals being passed at danger."
Pat Hansberry, operations director for London Underground, said: "It is disappointing that the RMT is once again threatening unnecessary strike action without seeking to resolve these local issues with us first. We urge the RMT to continue talks with us to resolve their issues rather than threatening to subject Londoners to another pointless strike."