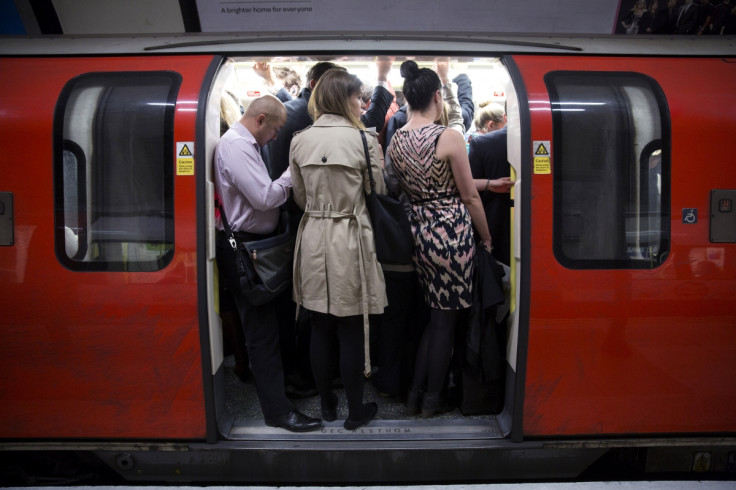 Staff working to eradicate sexual harassment on London's tubes have been warned by Transport for London bosses not to harass their colleagues. Senior management were forced to speak to members of the anti-harassment team following concerns that their own staff were being subject to unwanted sexual attention.
The Enforcement and On-Street Operations team is made up of roughly 200 staff and was started after a TfL survey revealed that 15% of women and girls experienced sexual harassment on the London Underground. On Monday 15 February the Evening Standard revealed that members of the operation had complained about "subtle forms of sexual harassment" and "unacceptable behaviour at work".
Deputy Director Siwan Hayward reportedly wrote to staff members saying: "Our staff tell us that some individuals in EOS engage in subtle forms of sexual harassment, and then hide behind the pretence that they are just being friendly, funny or flirty. You are not. You are undermining your colleagues and it has to stop."
The warning came following an internal survey, in which 50% of staff revealed that they did not think the workplace was free from discrimination, bullying and harassment. Sources told the Evening Standard that most cases of harassment were not reported by staff, despite their campaign urging public transport users to come forward about sexual harassment.
The EOS' Project Guardian is a joint operation between Transport for London, British Transport Police, City Police, and the Metropolitan Police. Hayward encouraged staff to come forward with any complaints of sexual harassment, adding that behaviour that makes anyone uncomfortable would not be tolerated.
The email also reminded staff: "We are clear in our stance with our passengers that any behaviour which makes women feel uncomfortable is not acceptable. Let's apply the same principle to each other."