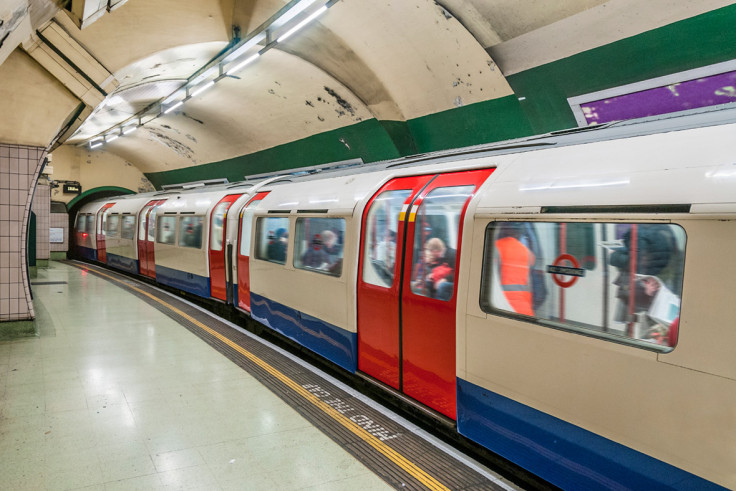 Police are investigating potential links between organised criminal gangs and so-called "tissue beggars" operating on trains across the UK. Unsuspecting passengers are giving as much as £10 to beggars who leave packets of tissues on seats along with messages claiming they are impoverished and trying to support their children.
A spokesman for British Transport Police (BTP) told IBTimes UK officers had "reason to believe that some beggars on the rail system may be part of organised crime groups". They said recent weeks had seen a spike in the practice on UK rail networks, revealing it had become so prolific on the London Underground they were trialling station announcements to warn passengers not to give any money.
The beggars, often with eastern European accents, appear to come to Britain from abroad for three-month stints, a practice now known as "tissue begging tourism".
"Since January and February we have noticed a pretty significant escalation of reports in this activity," superintendent Jenny Gilmer, of the BTP, told The Sunday Times.
"There's no doubt that this is an organised activity . . . and it's clearly profitable for people. There are members of the travelling public who are purchasing tissues or handing over money. They [the tissue beggars] wouldn't be doing it if that wasn't the case."
Begging and plying a trade on board a train or at a station are both offences under the Railway Byelaws.
Some passengers have turned to Twitter to report the "tissue beggars", complaining they were "aggressive" and had approached multiple times if they didn't hand over money. Messages printed on paper and sometimes laminated are placed alongside the packets of tissues and give similar stories of poverty.
One seen by IBTimes UK read: "Please help me. I need some money for my family. I have two children and no job. You can help me buying these tissues for some money. Thank you and God bless."
Another said: "I apologise for my disturbance. I'm not a beggar. I have a family with two children and no job. You can help me in offering me a job or buying these tissues for some money. Thank you and God bless your family."
The beggars – both men and women – often target trains in off-peak times when there are more empty seats to lay their tissues on. Sometimes working in pairs, they regularly carry backpacks and communicate with each other with mobile phones, The Sunday Times reported. One woman said to be caught by rail staff was wearing a "Baby on Board" badge, although showed no signs of being pregnant.
A spokesman for the BTP said: "It is important that passengers report incidents of begging on their service as it helps us build up a bigger picture and understanding of the type and level of activity that takes place. Twitter and our discrete 61016 text messaging service are ideal for this purpose and we encourage passengers to use them.
"It would be wrong to assume or give the impression that all beggars on the railway are criminals involved in organised crime. In responding to calls for our services we can find that some people who beg are themselves vulnerable and in those cases officers will do all they can to help them get access to the support services they need.
"We know begging can make some passengers feel uncomfortable. Our priority is to ensure every passenger can travel on trains and tubes in safety and without being disturbed and we will, and do, take action against anyone who breaks the law or intimidates passengers. When we receive reports from passengers we respond promptly and conduct proactive patrols to disrupt and deter begging as with any offences committed on the rail network."
Official figures show the number of convictions for begging offences after being detained by the BTP have gone down over the past two years. In 2013/14, some 499 cases of begging crimes were recorded with 407 reaching court. In 2014/15, this dropped to 337 recorded incidents and 253 criminal justice outcomes.
What to do if you encounter 'tissue beggars' (advice from British Transport Police)
Please do not encourage begging if you see it on your journey. Instead, text 61016 with:
The service you're travelling on
The carriage you're travelling in
How many are involved
Their description(s)
Any other information that can help us
British Transport Police will text you back with any further information required and updates. Alternatively, report it by calling 0800 40 50 40.