Zombies, Weeping Angels and White Walkers mingled with superheroes and aliens at San Diego's annual Comic-Con, taking place from 20 to 23 July 2017.
What started as a comic-book convention with 300 participants in 1970 has grown into a corporate-heavy media showcase that draws more than 130,000 attendees, many of whom have spent months working on their costumes – with attendees dressing as characters from Doctor Who, Star Trek, Star Wars and various Marvel and DC Comics favourites. In this gallery, IBTimes UK looks at some of the best costumes at this year's event.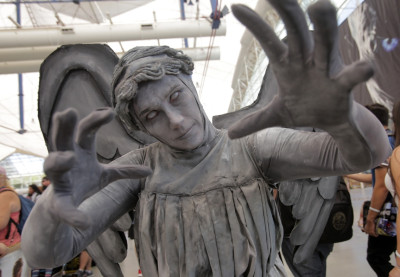 Comic-Con has become an increasingly important tool for Hollywood to generate interest in upcoming projects. Yet this year, television rather than cinema is at the forefront, with Game of Thrones, The Walking Dead and The Big Bang Theory dominating the 6,500-capacity Hall H, usually reserved for movie studios bringing in A-list talent.