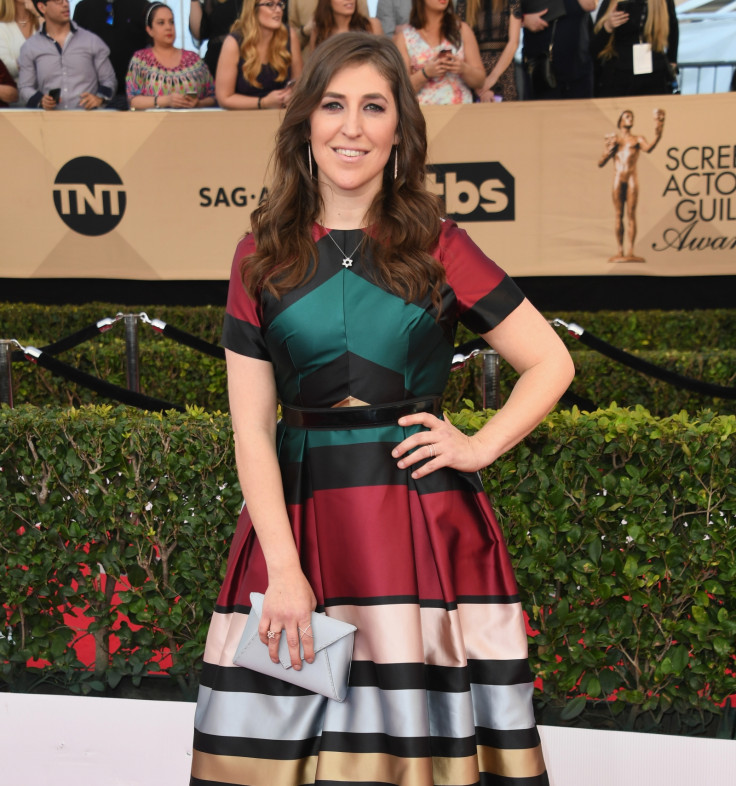 Mayim Bialik took to social media to reveal that she will not be attending The Big Bang Theory Comic-Con panel at San Diego on 21 April, 2017, since she needs more time to recover from her recent vocal cord surgery.
Bialik, who plays the character of Amy Farrah Fowler in The Big Bang Theory series, posted a photo of her on-screen character playing on the harp and crying from one of TBBT episodes on Instagram.
She captioned the post, "Friends... I won't be able to attend the TBBT panel tomorrow at Comic-Con!!!"
Apologising to fans for her absence, the 41-year-old continued, "It makes me want to grab my harp and cry. I really wanted to be there, but need to continue resting my voice so I'm ready for when we start production in August... We have the best fans in the world and i'm so sorry I can't be there to see them all, but I know that everyone will enjoy the panel!!! See you next year!!!"
Bialik's 2.2 million followers took to the comment section to wish her a speedy recovery. A Big Bang Theory fan said, "That's sad. But take your time and get well soon!! Because we need an answer from Amy," referring to season 10's cliffhanger finale in which Sheldon proposes to Amy.
Another noted, "You take care of you. Be sure we will miss you but I know we all understand :) x"
A follower even asked the star to attend with a sign language interpreter. "Just come and sign language!! Or just play your harp! There is a sign language interpreter available!! Feel better."
"Please would you be there and communicate through computer or something... it wont be "the gang" without you!!! (Its okay if you don't, I love you anyway)," commented another fan of the CBS show.
"Nooooo! You should go Mayim! At least take a pencil and a piece of paper and you write what you want to say.. :(" a fan suggested.
Cast members Johnny Galecki, Kaley Cuoco, Kunal Nayyar and Kevin Sussman will be attending the 2017 TBBT Comic-Con, while Jim Parsons, Simon Helberg and Melissa Rauch have opted out of the event.