Baton-wielding riot police broke up anti-government demonstrations in several cities across Russia and arrested scores of protesters. The rallies in cities from Saint Petersburg to Vladivostok were spearheaded by Alexei Navalny, the anti-corruption campaigner who has become the Kremlin's most visible opponent.
Navalny, who is mounting a long-shot bid to unseat Putin in a presidential election next year, had called for mass protests against what he says is a corrupt system of rule overseen by Russian President Vladimir Putin. Several thousand protesters, including many young people, turned out in Moscow at Navalny's behest, chanting "Russia without Putin" and "Russia will be free". Reuters witnesses saw more than 100 people arrested in central Moscow.
Moscow authorities had initially authorised a venue for the protest away from the city centre. However, Navalny said authorities had pressured firms into refusing to supply him and his allies with sound and video equipment, so he switched the venue to Tverskaya Street, Moscow's main avenue near the Kremlin. The General Prosecutor's Office had warned that a protest there would be illegal. Navalny was arrested outside his home en route to the rally.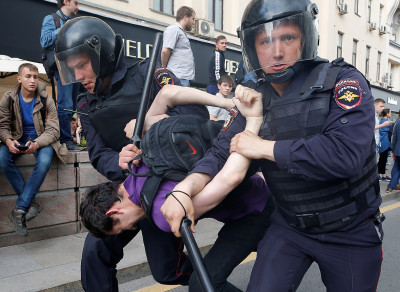 Another activist and prominent Navalny supporter, Daniil Ken, was also arrested as he left his home in St Petersburg. He urged people to hold the protest in his absence at the city's Champ de Mars square. "Go for me please!" he tweeted. An Associated Press reporter counted more than 200 people arrested by police at an unsanctioned opposition rally in Saint Petersburg.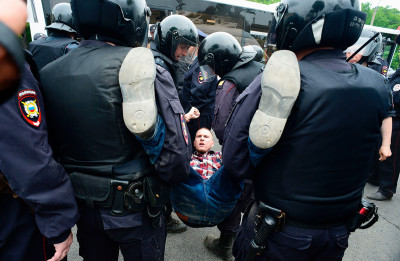 Russian state media ignored the protests.