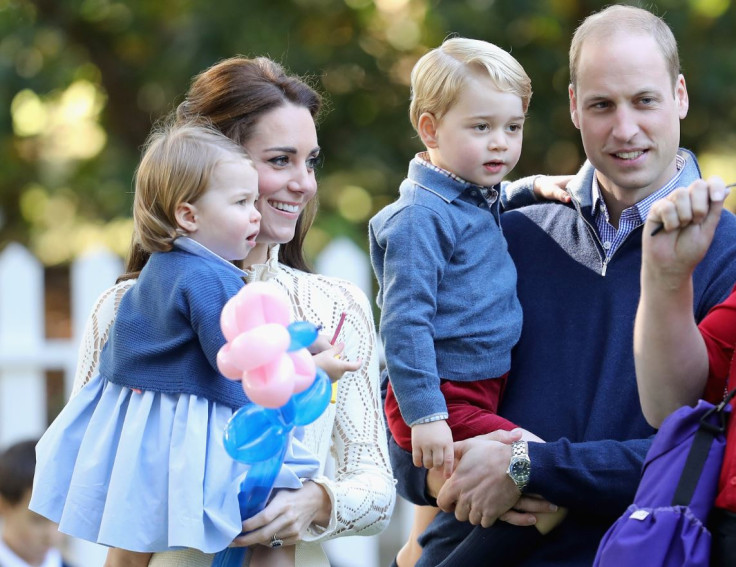 Piers Morgan has appeared to accuse Prince William of being a hypocrite after complaining about the media's obsession with his children, yet allowing them to pose for new photos published in the same interview.
Uploading a snippet of the lengthy chat with Alistair Campbell which appears in the July issue of British GQ magazine, the controversial Good Morning Britain host wrote alongside it: "Prince William criticises media attention re his kids in @BritishGQ interview with new pics of his kids," followed by an eye-rolling emoji.
The snippet reads: "I could not do my job without the stability of the family. Stability at home is so important to me. I want to bring up my children in a happy, stable, secure world and that is so important to both of us as parents.
"I want George to grow up in a real, living environment, I don't want him growing up behind palace walls, he has to be out there. The media make it harder but I will fight for them to have a normal life."
Very few official photos have been released of his and Kate Middleton's children Prince George, 3, and Princess Charlotte, 2.
However William, along with the Duchess of Cambridge and their royal offspring, can be seen posing for a candid black and white shot for the publication.
Morgan's 5.8m followers seemed divided in their response.
"Biting the hand that feeds him," agreed one.
"I think he may be delusional with 'normal' life expectations for a royal prince and future king," wrote another.
While a third countered: "He should choose how and when his kids are pictured, the paps have been beyond disgusting with the royals. At least give the children space."
With a fourth concurring: "I think William realises the public wants to see his kids hence some photos but not constant media intrusion – seems a fair balance."