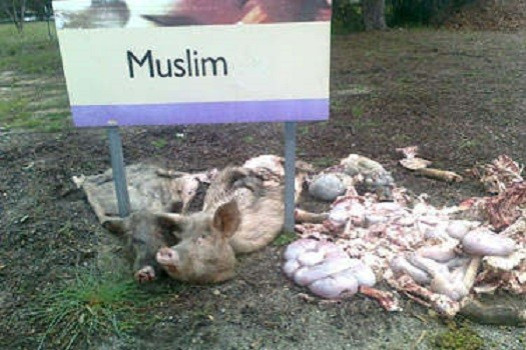 Police in Australia have launched an investigation after pig carcases were dumped at a Muslim burial site.
Two pig heads and entrails were left beneath a sign in the Rockingham Regional Memorial Park, a cemetery in Perth, which denotes the burial area as Muslim.
Family members visiting the grave of a relative found the butchered body parts of pigs, watoday.com.au reports.
A spokesman for the Metropolitan Cemeteries Board told Australia's Associated Press that it was the first incident of its kind. "The animal remains were removed as a matter of absolute urgency," the spokesman said.
"Board staff have notified the leaders of the Muslim community. It is being treated as an isolated occurrence."
Offensive
The niece of a man buried at the site told radio station 6PR: "The effort that was put into it - the hate - it just beggars belief. For any dead animal to be put near your relatives is offensive."
Iqbal Samnakay, chair of the Muslim Social and Sports Association, added that all burial sites should be safe from desecration and the perpetrators had disrespected the pigs as well as those buried at the site: "As Muslims we are not meant to eat pigs, but that doesn't mean we should not respect them for what they are."
The incident happened during Ramadan, during which Muslims fast between dawn and sunset. It is a time for spiritual reflection and prayer.
Samnakay said: "It is the month of forgiveness, so we will forgive them."