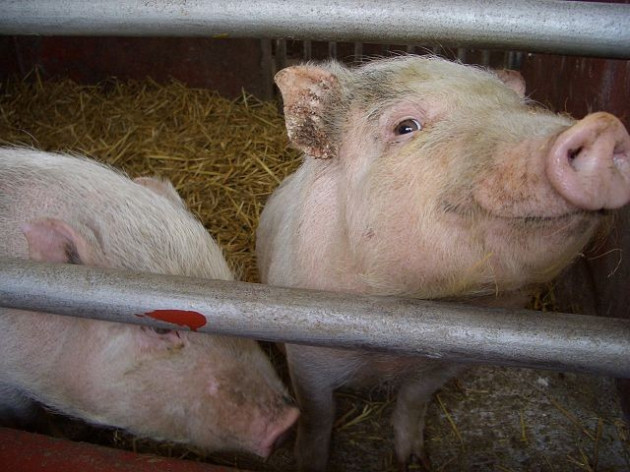 The remains of a 70-year-old farmer who was eaten by his own pigs have been found on his Oregon farm.
Terry Vance Garner went missing on 26 September after going to feed the animals. A family member found his dentures and pieces of his body in the pig enclosure, but the rest had been consumed.
Investigators think Mr Garner may have suffered from a medical emergency, but the Coos County district attorney's office also noted that one of the animals had been aggressive towards the farmer on a previous occasion.
According to NBC News, a statement from the sheriff's office said: "There are several scenarios being investigated, including that Mr Garner had a health event, such as a heart attack, which then put him in a position where the hogs could consume him.
"Another scenario being investigated is that given the age and health of Mr Garner, that one or more of the hogs knocked Mr Garner to the ground, whereupon that hogs killed and consumed him."
'Doggone wierd'
Michael Garner, the victim's brother, said one of the large sows had bitten Mr Garner last year after he accidentally stood on a piglet. "He said he was going to kill it, but when I asked him about it later, he said he had changed his mind," the brother said.
District Attorney Paul Frasier told the Register-Guard that while the incident could have simply been a "horrific accident", the possibility of foul play is being investigated. He said: "It's so doggone weird that we have to look at all possibilities."
The remains were examined by a pathologist but the cause of death could not be determined. A forensic anthropologist from the University of Oregon will now study the remains.
Several of the pigs on Mr Garner's farm are believed to weigh 318kgs or more.
While most pigs have a good temperament, some can be aggressive. Reasons for aggression include mixing unfamiliar pigs, inadequate feeding facilities and nursing sows.