Pilots across Germany are blocking the deportation of asylum seekers
Pilots working for Lufthansa and Eurowings have halted over 200 deportation flights so far.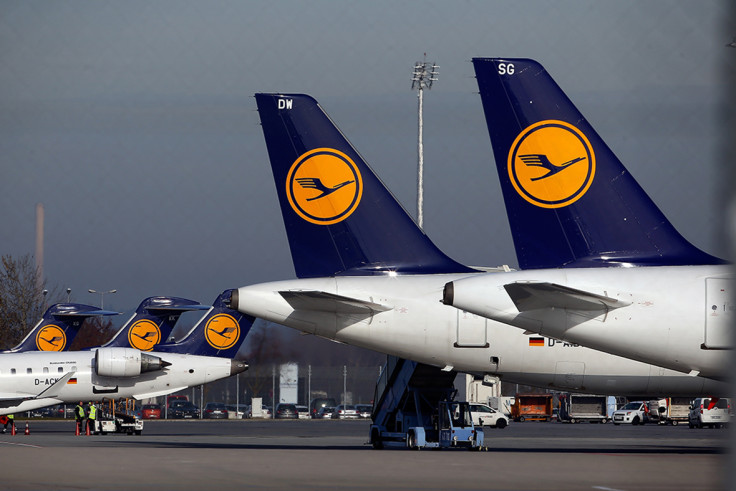 Pilots across Germany are refusing to carry out deportations of asylum seekers and have prevented at least 222 planned flights so far, the government said on Monday (4 December)
Germany's main airline Lufthansa and its subsidiary Eurowings halted at least 85 flights in the first eight months of this year, according to a freedom of information request obtained by the Left party.
Majority of the cancellations took place at Frankfurt airport, Germany's largest and most important transport hub.
A large number of the flights were scheduled to repatriate refugees to Afghanistan, a move which has been widely condemned by human rights organisations.
Earlier this year, Amnesty International called on European governments to "implement a moratorium on returns to Afghanistan until they can take place in safety and dignity".
Anna Shea, Amnesty International's Researcher on Refugee and Migrant Rights, said that government was being "wilfully blind" to the fact that violence was at a record high in Afghanistan.
Despite an increase in deportations, Germany remains the top destination for refugees in the European Union. This year, Germany has taken in more asylum seekers than all other 27 EU countries combined.
In the first six months of 2017 the country processed 388,201 asylum cases, Die Welt reported, quoting statistics agency Eurostat.
To try and curb the numbers, the German government is offering rejected asylum seekers up to €1000 in benefits if they voluntarily return home. Families who agree to leave are entitled to receive up to €3000.
Interior Minister Thomas de Maizière (CDU) told the Süddeutsche Zeitung on Sunday (3 December): "If you decide by the end of February for a voluntary return, you will get in addition to first aid, a housing aid for the first 12 months in your country of origin."