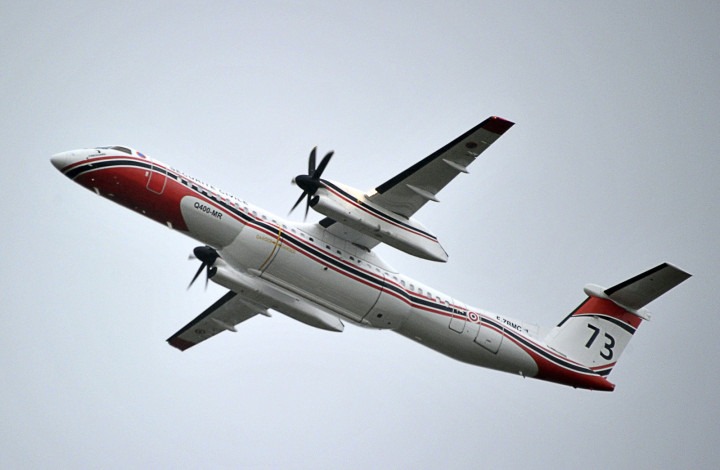 An aeroplane full of passengers narrowly avoided disaster when the pilot's false arm fell off while he was coming in to land.
The incident happened on a Flybe flight from Birmingham which was approaching the runway at Belfast City Airport.
The wheels were just about to touch down on the tarmac when the prosthetic limb became detached as the 46-year-old pilot performed a manoeuvre.
Incredibly, he opted against handing control to the co-pilot and completed the landing by simply moving his right hand from the controls to the yoke.
The plane bounced heavily on landing but no injuries were reported by the 47 passengers.
The Air Accidents Investigation Branch (AAIB) reported: "His prosthetic limb became detached from the yoke clamp, depriving him of control of the aircraft.
"With power still applied and possibly a gust affecting the aircraft, a normal touchdown was followed by a bounce, from which the aircraft landed heavily."
The AAIB went on to state the pilot had promised to take steps to ensure his fake arm stayed attached in future when he was flying planes.
Flybe insisted the pilot involved in the incident that took place in February was "trusted and experienced".
Captain Ian Baston, director of flight operations and safety, said: "The airline confirms that at no time was the safety of its passengers or crew compromised in any way, nor was the aircraft damaged.
"Following the incident, Flybe immediately undertook a detailed internal investigation from which it determined a series of additional fail-safe safety checks.
"These were rigorously tested and instigated immediately to ensure that this type of incident could not happen again."