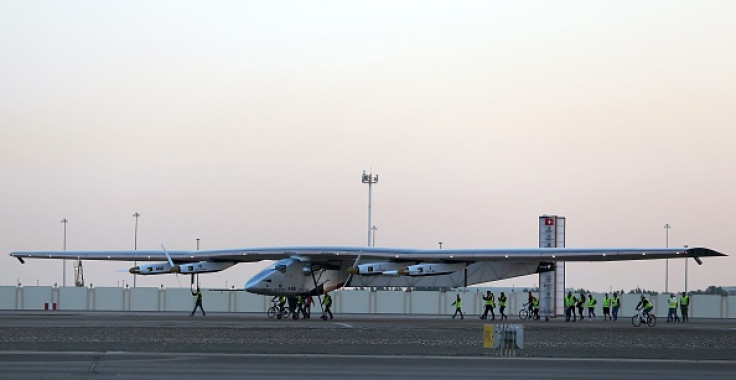 In a landmark attempt to promote green energy, pilots will attempt to fly around the world in a plane using solar energy on 9 March in Abu Dhabi.
The takeoff of Solar Impulse 2 follows 13 years of research and testing by Swiss pilots Andre Borschberg and Bertrand Piccard.
"This project is a human project, it is a human challenge," said Borschberg, the co-founder and chief executive of Solar Impulse who will fly the plane on the first leg.
The one-seater plane, known as Si1, is said to weigh as much as a family car and its wingspan is slightly bigger that that of a jumbo jet.
The plane is powered by over 17,000 solar cells that have been built into its wings.
It will travel at 50-100 kilometres per hour with the slower speeds being reserved for the nighttime to preserve battery life.
The plane is expected to take off from Abu Dhabi on 9 March at 6:30am local time (0230GMT) and the first landing is expected in Muscat, Oman.
The plane is next expected to make 12 stops over five months with a flight time of roughly 25 days.
In the longest single leg, a lone pilot will fly non-stop for five days across the Pacific Ocean between Nanjing, China and Hawaii.
Si2 is expected to be flown back in Abu Dhabi in July by Piccard.
"We want to share our vision of a clean future," said Piccard, chairman of Solar Impulse.
"Climate change is a fantastic opportunity to bring in the market new green technologies that save energy, save natural resources of our planet, make profit, create jobs, and sustain growth."
After their initial idea being shelved by the aviation industry, Piccard continued to hold onto his belief that clean technology and renewable energy "can achieve the impossible".