A drug smuggler who helped hatch an "ingenious" plot to smuggle £2m of pink liquid cocaine into the UK has been jailed for 16 years.
Errol Watson, 54, tried to fool border police at Gatwick Airport by hiding 26kg of the class A drug inside metal canisters disguised as oil filters in July 2016.
But the cylinders, shipped from Barbados in a crate aboard a Virgin Atlantic plane, were X-rayed and found to contain the suspicious substance.
When border officers drilled into the pressurised metal canisters to examine the contents, a bright pink liquid testing positive for cocaine spurted out.
Watson was caught receiving the fake oil filer units after detectives from the National Crime Agency (NCA) replaced the liquid drug with sand and tracked the consignment to its destination in Wanstead, east London.
He had been heard phoning his drug contact in his native Barbados to complain about the missing cocaine, telling them: "Somebody opened this thing and put something in it...this thing empty...I'm telling you..." He was arrested shortly after.
On Wednesday (18 January), Judge Richard Hone QC sentenced Watson to 16 years in prison at the Old Bailey for his part in what he said was an "ingenious" smuggling operation. "You must have anticipated significant financial gain," he told him.
NCA detectives said it was "the first time we have seen [cocaine] in brightly coloured pink liquid like this".
Following Watson's arrest, police in Barbados raided two addresses linked with the drug smuggling operation.
They arrested Watson's brother, who has a previous conviction for cocaine possession, after seizing more pink liquid cocaine and other cylinders.
Records seized also showed Watson had been involved in a number of other earlier shipments using several different aliases as cover.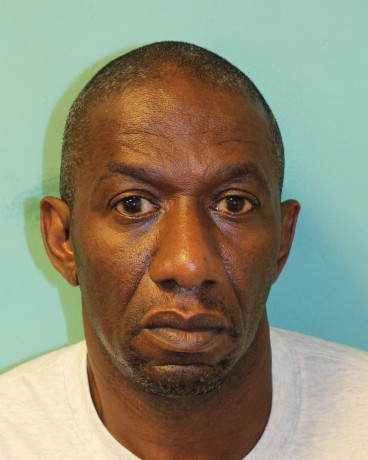 In some cases cylinders had been recycled, and sent back to Barbados empty to be used again.
Steve McIntyre, from the NCA's Border Policing Command, said: "Drug trafficking is a crime that has great impacts, from exploitation in South American source countries to violence and gun crime on the streets of London. I have no doubt that Errol Watson had been involved in this type of criminality for years.
"This was certainly an unusual method of smuggling cocaine, the first time we have seen it in brightly coloured pink liquid like this.
"It was also a very deep concealment, demonstrating that the organised crime groups we are combating have access to sophisticated equipment and expertise.
"Working with our law enforcement colleagues in Border Force and overseas we are determined to do all we can to disrupt and bring to justice the criminal networks involved in international drug smuggling."
Watson, of Queenswood Gardens, Wanstead, pleaded guilty to conspiracy to contravene the customs and excise management act between 1 March and 21 July 2016.