Pip-Boy Deluxe Edition is the Fallout 4 smartwatch you always wanted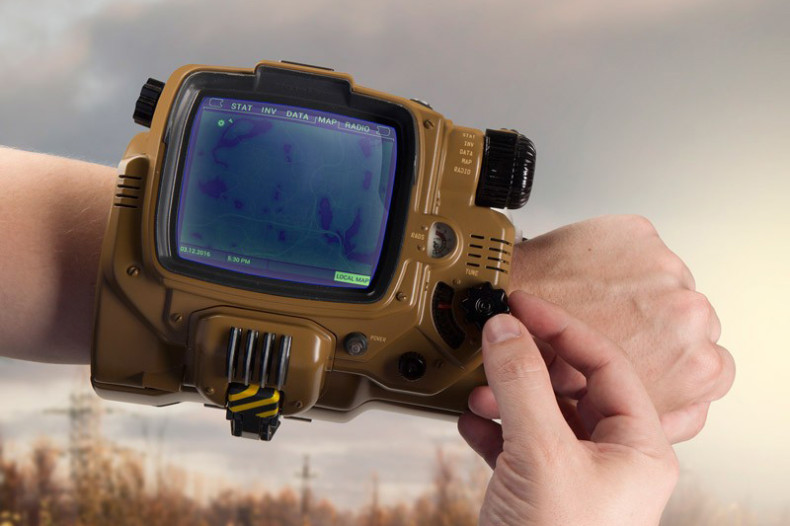 Bethesda has launched another real-life model of the Fallout 4 Pip-Boy, only this time it comes with all the functionality of a smartwatch. Unlike last year's glorified smartphone case, the Pip-Boy Deluxe Edition packs Bluetooth support and integrated hardware, allowing Fallout fans to live out their post-apocalyptic dreams in full.
Bethesda launched the Fallout 4: Pip-Boy Edition in 2015, which came with a life-size replica of the game's famed wrist-mounted computer. The bundle sold out within hours of launch, despite the included Pip-Boy doing little more than acting as bulky-wrist mounted phone case.
Unlike its predecessor, the Pip-Boy Deluxe Edition actually contains its own integrated screen and on-board hardware and software, making it a smartwatch – if you can really call it that – in its own right. The device can be paired with a smartphone or tablet over Bluetooth, allowing you to take and place calls, browse through your contacts, read SMS messages and play audio files.
When it's not connected to a mobile device the Pip-Boy Deluxe Edition can be used as an alarm clock or as a cosplay prop, displaying the status, SPECIAL and perks screens as seen in Fallout 4's levelling-up system. The dials and knobs are also functional and can be used for scrolling through the Pip-Boy's menus, meanwhile the top compartment stores a "holotape" that's actually a USB drive.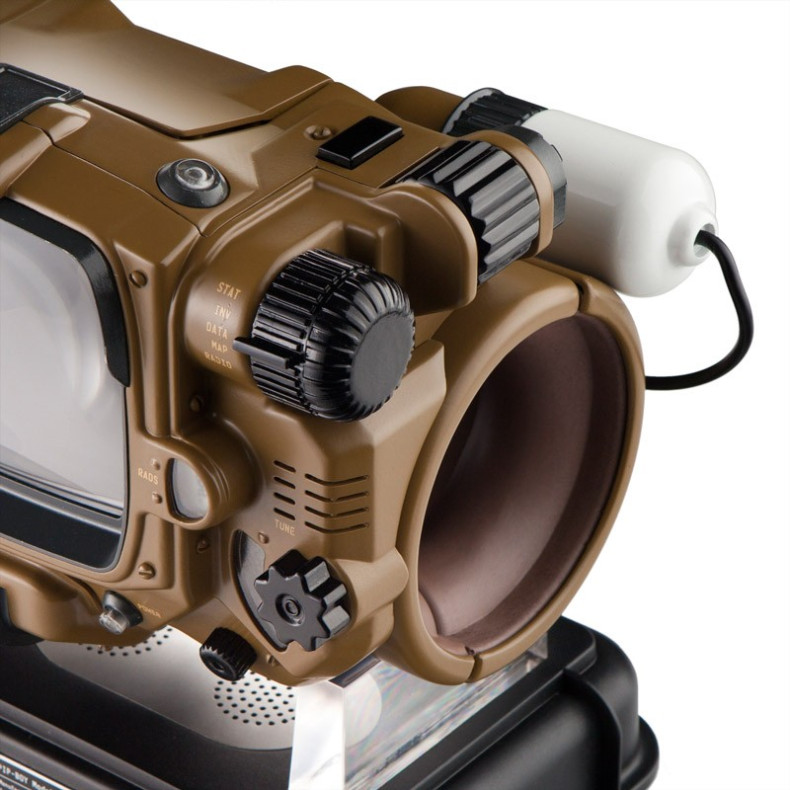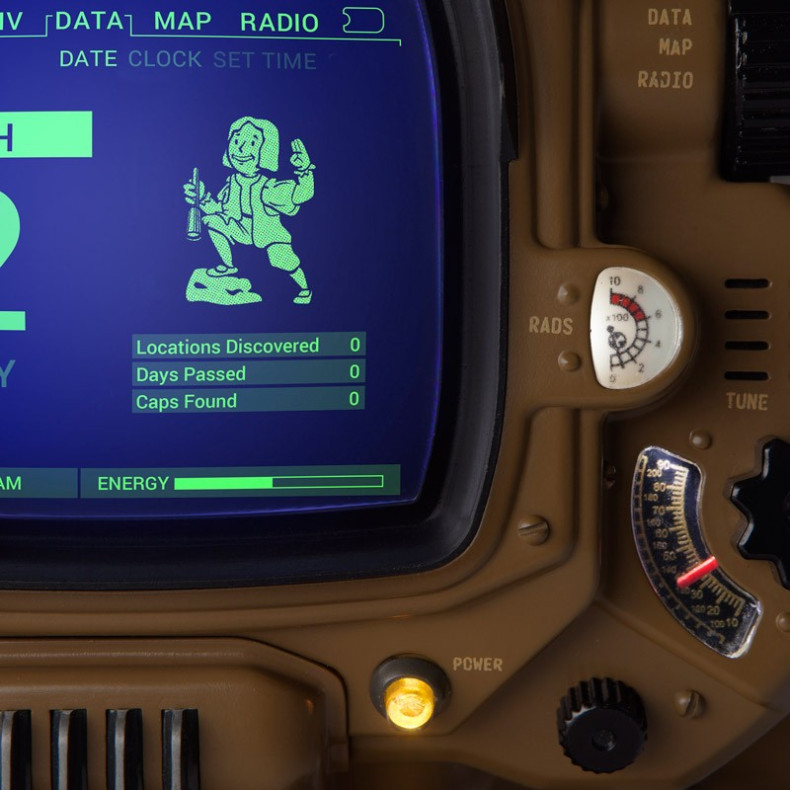 The Pip-Boy Deluxe Bluetooth Edition comes with a stand that doubles as a charging base as well as a speaker, and ships in an ammo box-like tin. While Bethesda says the cushioned wrist-mount is adjustable and will "fit most human arms", the Pip-Boy weighs in at just under a kilogram, about the same as a pineapple. Imagine walking around all day with one of those strapped to your arm. If that doesn't put you off, the $350 (£248, €312) price tag might.
The Pip-Boy Deluxe Edition is expected to ship on 11 November. Bethesda announced the device at E3 2016, alongside new DLC for Fallout 4 and a remastered edition of version of The Elder Scrolls 5: Skyrim.