Skyrim Special Edition coming to PS4, Xbox One and PC with remastered graphics and mods
Skyrim is getting remastered for current-generation consoles and PCs, with the game receiving a significant graphical overhaul and the support for PC mods in the Xbox One and PS4 versions of the game.
The Elder Scrolls 5: Skyrim Special Edition launches on 28 October, Bethesda announced at E3 on Sunday (13 June 2016). PS3 and Xbox 360 will not be receiving the Skyrim Special Edition.
It's been five years since Bethesda launched Skyrim to universal acclaim. While the PS3 and Xbox 360 versions of the game have long since started to show their age, custom mods for the PC version have allowed PC gamers to eke out more longevity from the game and keep it looking pretty.
In Skyrim: Special Edition, PlayStation 4 and Xbox One owners will also be able to install and play mods, which will be ported over from the PC version of Skyrim. This means that console owners will have more to sink their teeth into beyond shinier graphics.
Speaking of which, Skyrim: Special Edition has also received a heavy visual makeover, including remastered art and effects, new snow and water shaders, dynamic depth of field, screen-space reflection and so-called volumetric god rays, to name but a few.
The release is undeniably a bigger deal for Xbox One and PS4 owners than it is for PC gamers, given that extensive upgrades already available for the PC version of the game. That being the case, Bethesda has announced that gamers who have purchase Skyrim and all of its DLC (or the Legendary Edition) on Steam will be upgraded to the Special Edition free of charge.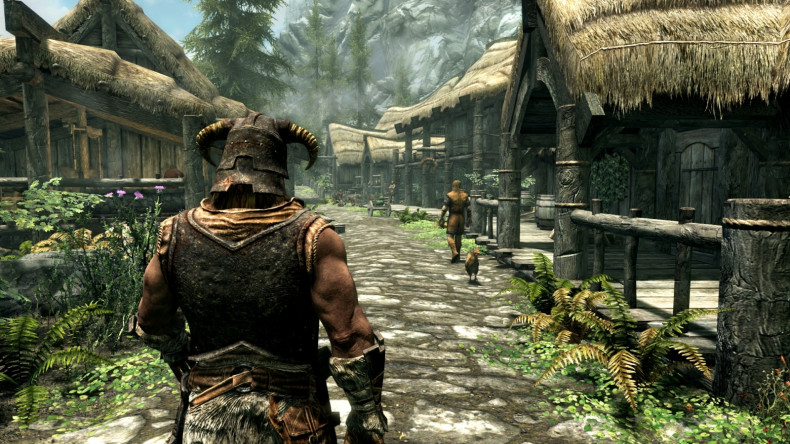 Check out the trailer from Bethesda's E3 showcase below for a look at all the goodies coming to PC, PS4 and Xbox One owners this October. In the meantime, keep an eye on our E3 2016 hub for all the latest news from this year's event.