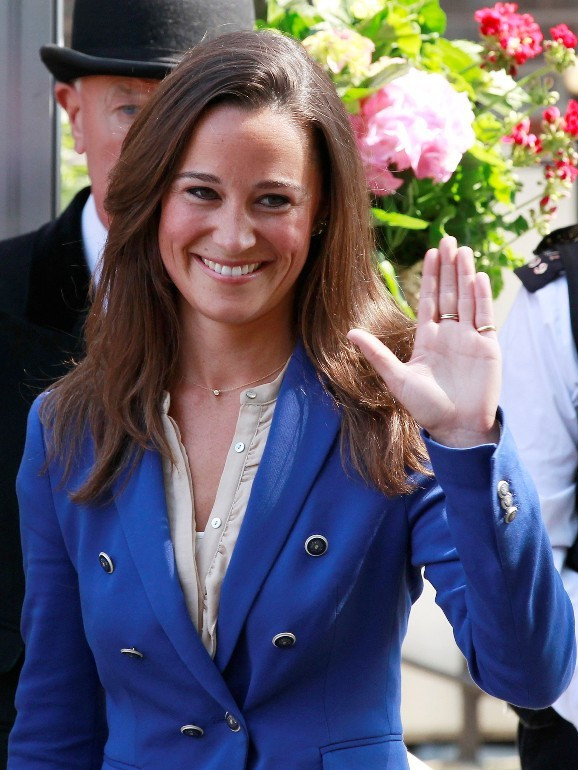 Pippa Middleton, 27, faced humiliation after her £40,000 BMW Z4 soft-top was immobilised by a bailiff in a street in London's fashionable Chelsea, where she has a flat.
The sister of the Duchess of Cambridge was spared no special treatment, and faced that same dyer moment which many ordinary people face of having their car clamped.
This incident came as a big reality check for Pippa who since attending the Royal Wedding in April as a bridesmaid to her sister and has become something of a national obsession, exemplified by her current life largely centred on looking fabulous at swanky events and adorning magazine covers.
Despite the embarrassing occurrence, we're sure that Pippa will be driving soon however it may not be in the soon to be unclamped BMW.
As Millionaire parents Michael, 61, and Carole Middleton, 55, are said to be worried that the hugely popular party planner may be attacked by a crazed fan or even kidnapped, they have called for her protection to be beefed up.
While Kate is guarded round-the-clock by the Royal Protection Squad, Pippa's security arrangements are currently more low-key.
According to The Sun, the Middleton's want to buy Pippa a £95,000 bomb-proof Audi or BMW.
A source told the paper: "Carole and Michael have taken a raft of measures following advice from one of William's most trusted bodyguards.
"Pippa's car will have all the latest security devices, including armour plating. It will be bomb proof."