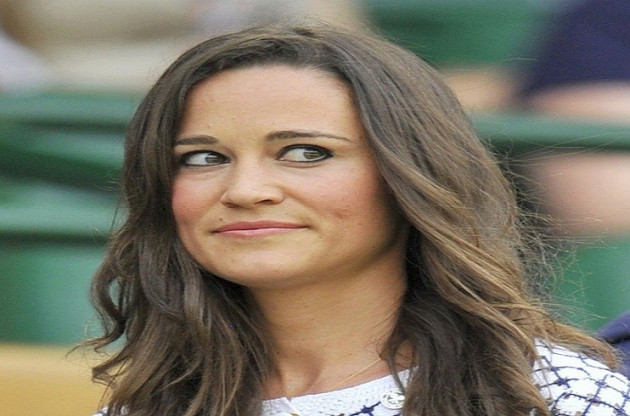 Pippa Middleton sprung to fame thanks to her perfect bottom but the adulation left her reeling, she has admitted.
Life has not been the same for the 29-year-old since she was maid of honour on her sister's final day as Kate Middleton. The white dress Pippa wore and the figure it revealed that day turned her world upside down, she said.
Speaking nearly eighteen months after Prince William wed his sweetheart in Westminster Abbey, Pippa admitted she had yet to come fully to terms with what has happened to her since then.
"One day I might be able to make sense of this. In the meantime it's fair to say that it has its upside and its downside," said Pippa.
"I certainly have opportunities many can only dream of - but in most ways I'm a typical girl in her 20s trying to forge a career and represent herself in what can sometimes seem rather strange circumstances.
"It is a bit startling to achieve global recognition before the age of 30 on account of your sister, your brother-in-law and your bottom. I am by nature an optimist so I tend to concentrate on the advantages."
Life in the limelight has not always been kind to the socialite, who lives in Chelsea, central London and works in event hosting.
Earlier this year, OAP style guru Karl Lagerfeld launched a verbal volley at her. The German designer pronounced her ugly and said she should only show her profile in public. Middleton kept a dignified silence.
She was also at the centre of a gun drama in Paris when a companion in the car she was travelling in pulled out a pistol and pointed it at photographers in at outburst at them tracking the vehicle through the streets of the French capital.
But Middleton has also found time to pen a volume on how to throw parties without spending a king's ransom. Her book, Celebrate, was also a chance for readers to get a sneak peek into what it is like being so close to royalty.