While it's been dubbed the society wedding of the year, Pippa Middleton's growing list of demands for her guests may have some people glad they didn't get an invite.
The Duchess of Cambridge's younger sister is due to tie the knot with James Matthews on Saturday, 20 May, at St Mark's Church in Englefield, Berkshire.
The 33-year-old has allegedly enforced a 'no ring, no bring' policy to her nuptials - excluding plus-ones who are not married or engaged.
And her demands continue with the news that she has also instructed guests to bring a second outfit for the evening reception.
While it is no surprise for the bride to make a quick change out of her wedding gown into something more casual for her reception, as did the Duchess of Cambridge when she tied the knot with Prince William in April 2011, critics think it's too much to ask guests to do the same.
Fashion writer Simon Glazin told Mail Online: "If I was a guest at this wedding, and right now I'm very glad I'm not, I wouldn't be best pleased with this request.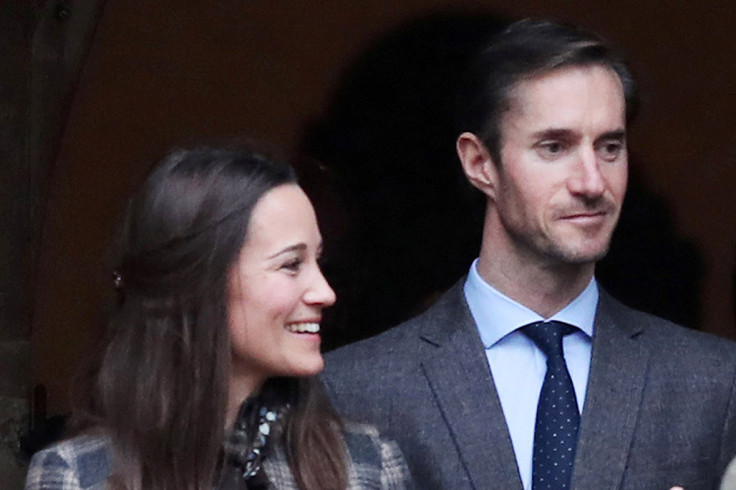 "It's hard enough to chose your first outfit, let alone for a wedding that will be all over the media. Imagine having to come up with two looks!
"Does Pippa maybe want to offer guests an outfit budget? That's the only fair way of doing this, methinks."'
Twitter users reacted scornfully, calling the wardrobe requirement "pretentious", "ridiculous" and "over the top".
Royalty, celebrities and sports stars
Meanwhile, preparations for Pippa's big day are well underway as more details emerge of the wedding schedule.
Around 150 guests are expected to attend the wedding, including the Duke and Duchess of Cambridge, Pippa and Kate's brother James Middleton with his girlfriend Donna Air, Ben Fogle and Roger Federer.
A sound system and screen will be installed in the church to give guests a good view of the bride and groom as they exchange their vows. Local florists Green Parlour in are providing the flowers while wedding planners Fait Accompli of Chelsea are managing the finer details.
Prince George and Princess Charlotte will take centre stage as page boy and bridesmaid, and James Matthews' younger brother, Spencer Matthews, will be best man. Pippa has even made an exception to her strict married-and-engaged-couples-only rule to allow Prince Harry to bring his girlfriend, Meghan Markle.
The Suits actress, 35, has reportedly taken a week off from work to fly in for the wedding.