Pippa Middleton is gearing up for her wedding day to James Matthews on 20 May and is reportedly on a special Sirtfood diet to perfect her already svelte physique.
The 33-year-old bride is pulling out all the stops to ensure she is the star attraction on her big day. She is rumoured to have enforced a 'no ring, no bring' policy, which would mean Prince Harry's girlfriend Meghan Markle and Spencer Matthews' former plus one, Vogue Williams would not be invited.
The nearly-royal has also been spotted leaving the exclusive KX gym in Chelsea following pre-wedding workouts such as pilates – the chosen exercise of elegant celebrities including Lily Aldridge and Miranda Kerr.
Now, E! news claim that Middleton is on the Sirtfood regime, which is advocated by her gym and former personal trainer Peter Geracimo. The restrictive diet involves sticking to 20 foods rich in the protein sirtuin.
Sirtuin – or Sir2 proteins – are a class of proteins that can be found in the likes of dark chocolate and red wine, so it's no wonder Middleton is attracted to the eating plan. Such foods are said to be crucial to burning fat and reducing appetite.
The plan follows a three-day period of eating just 1,000 calories which are made up of green juices and one Sirtfood meal which increases the caloric intake to 1,5000 on days four to seven.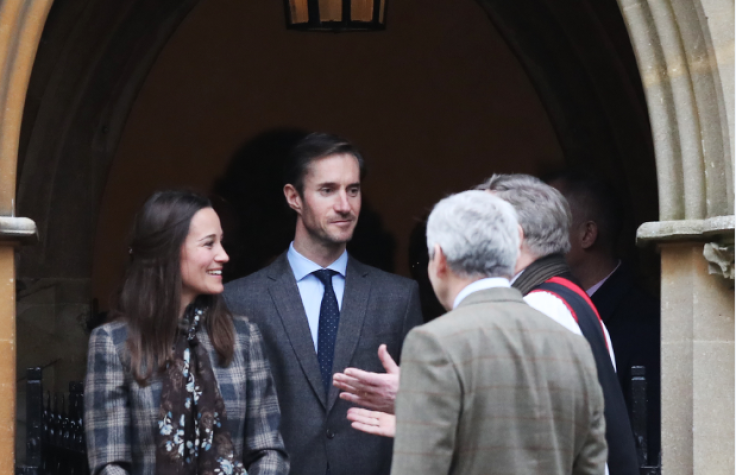 The diet is based on a book of the same name which was published in January by British nutritionists Aidan Goggins and Glen Matten.
Researchers claim that this special group of polyphenol-rich foods help activate sirtuins, proteins that have been implicated in a range of cellular processes including aging, inflammation and stress resistance.
They also affect the body's ability to burn fat, which is what every bride-to-be wants to hear.
The Sirtfood diet, if done successfully, can lead to a seven-pound-a-week weight loss while preserving weight loss.
So what can we eat on the Sirtfood diet? Not a lot, it seems. The 10 most common sirtfoods are green tea, apples, citrus fruits, parsley, turmeric, kale, blueberries, capers and the aforementioned red wine and dark chocolate.
While these foods are packed with antioxidants and no doubt considered healthy, containing a number of beneficial antioxidants, flavonoids and other vitamins and minerals, the diet has been met with scepticism by nutritional experts.
It has been argued that the Sirtfood diet doesn't include enough carbohydrates to make up a healthy eating regimen as it is one-part calorie restriction and one-part juice cleanse.
Nutritionist Sandra Greenbank told MailOnline: "I'm personally not a big fan of juice diets in general, as they tend to be low in fibre, essential fats and protein. She may well lose a lot of weight rapidly during the first calorie-restricted stage, but she would do that on any crash diet and she would be starving herself if she also had an intense exercise regime."
Middleton's wedding to Matthews will take place at St Mark's Church in Berkshire and will see Prince George play the part as page boy, while his younger sister Princess Charlotte will be a bridesmaid. The Duke and Duchess of Cambridge are also said to be attending, though Middleton's sister Kate will not have a role in the wedding to avoid detracting the attention from the couple.