An armed intruder got a nasty surprise when he broke into a 74-year-old woman's home on New Year's Day. Rebbie Roberson had just sat down to watch the news when an unknown man entered her living room with a weapon. Little did he know she had a gun of her own.
The Texan grandma always keeps a .38 calibre on the table in her sitting room although she has never had to use it before.
"When I started to get up he was in here on me with the gun facing me – right to my face. I had to walk right out in front of him. I didn't know if he was going to kill me or what," she said.
The septuagenarian's survival instincts kicked in as she went straight for her weapon without a moment of thought. She said: "I reached over and grabbed this gun and when I did I swerved around and I pointed it at him and then he ran."
The unwelcome visitor clearly hadn't counted on coming across a pistol-packing grandma and he tried to make his getaway back through the front door. Roberson fired several times at him leaving bullet holes littered around her property. "I'm not sure I didn't hit him," she said. "I don't know yet."
She added: "I tried to kill him. If anybody breaks in on me I'm going to kill them. Either he's going to kill me or I'm going to kill him."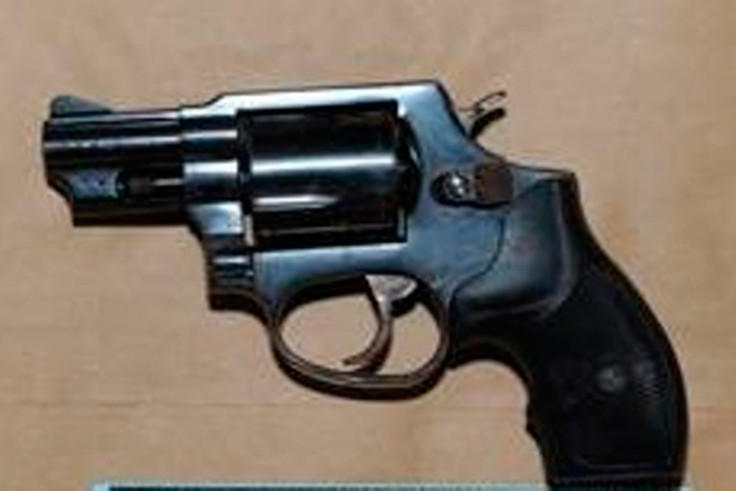 "It could have been worse for both individuals, both the victim and the suspect," Bowie County Sheriff's Chief Deputy Jeff Neal said. "Every citizen, according to the Texas penal code, has the right to defend themselves and their family," according to KSLA.