Pixie Lott's fiance has described how he apprehended a taxi driver who ploughed his car into pedestrians outside London's Natural History museum.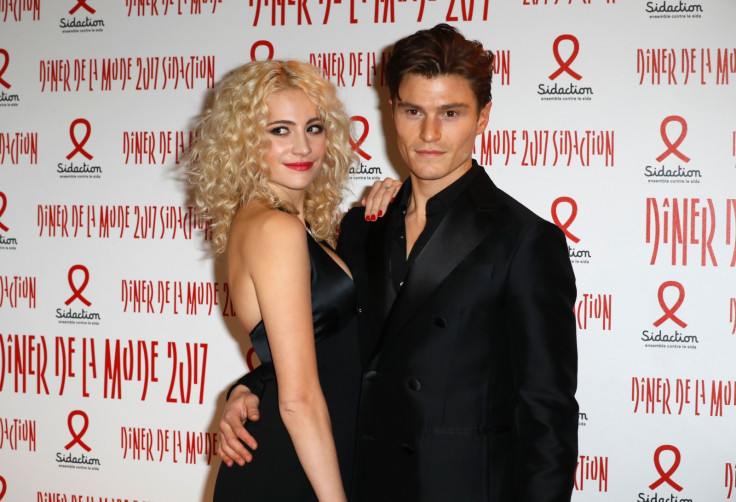 Oliver Cheshire was sitting in his Jaguar in Kensington when the suspect's vehicle, a black Toyota Prius believed to be a taxi, mounted the kerb and drove into a crowd leaving 11 people injured.
The 29-year-old model leaped out of his car, which had also been struck, and pinned down the driver who was on the floor screaming.
Cheshire revealed that there were three female passengers in the cab at the time of the crash.
He told Mail Online: "He was driving down the pavement and hit 11 to 12 people. Then the guy was screaming. He looked at me and I was really in shock.
"I got out of my car and grabbed him — three of us grabbed him — and someone phoned the police. The girls in his car said he was an Uber driver."
Counter-terrorism officers rushed to the scene as terrified tourists fled in panic. Images show the suspect, who was covered in blood, being held down. Tourist attractions, including the Science Museum, were evacuated as the area was cordoned off.
Police have ruled out terrorism, describing the crash as a 'road traffic incident' though no motive for the incident is currently known. The driver is being held in custody.
London Ambulance said the people injured in the incident had mostly sustained head and leg injuries. Nine were taken to hospital though none of the injuries were believed to be life-threatening or life changing.
Cheshire, later tweeted : "Thanks for messaging everybody. I'm ok Thank you to the men who helped me pin him down and the police for coming so quickly."
He was flooded with messages from members of the public, hailing him a hero for his courageous actions.
There was a further security alert at Euston station this evening, however police confirmed the incident was "not suspicious."
The UK's current terror threat level stands at severe following a string of attacks this year. On 3 June Khuram Shazad Butt, a 27-year-old British national born in Pakistan, and two other attackers, Rachid Redouane, 30, and Moroccan-Italian Youssef Zaghba, 22, were killed by armed officers after an eight-minute rampage that left eight people dead and more than 50 wounded.
The attackers drove a speeding white van off the road and ploughed the vehicle into pedestrians walking on the pavement on London Bridge. The assailants then crashed the van in front of the Barrowboy and Banker pub at Borough High Street, jumped out and started attacking people with knives.
The terror threat was briefly raised to critical following an attack on Parsons Green station in September which left over 30 people injured.
Earlier London Mayor Sadiq Khan said seven terror attacks in London have been thwarted since March.