Playboy Magazine's chief executive Scott Flanders has announced that the infamous print publication will no longer feature nudity. The change is in response to declining sales and, as Flanders mentioned, the ubiquity of internet pornography. "You're now one click away from every sex act imaginable for free," he said. As the magazine starts down another path in its long history we take a look at 10 of the defining moments in Playboy's past.
December 1953 – Marilyn Monroe graces Playboy's first-ever cover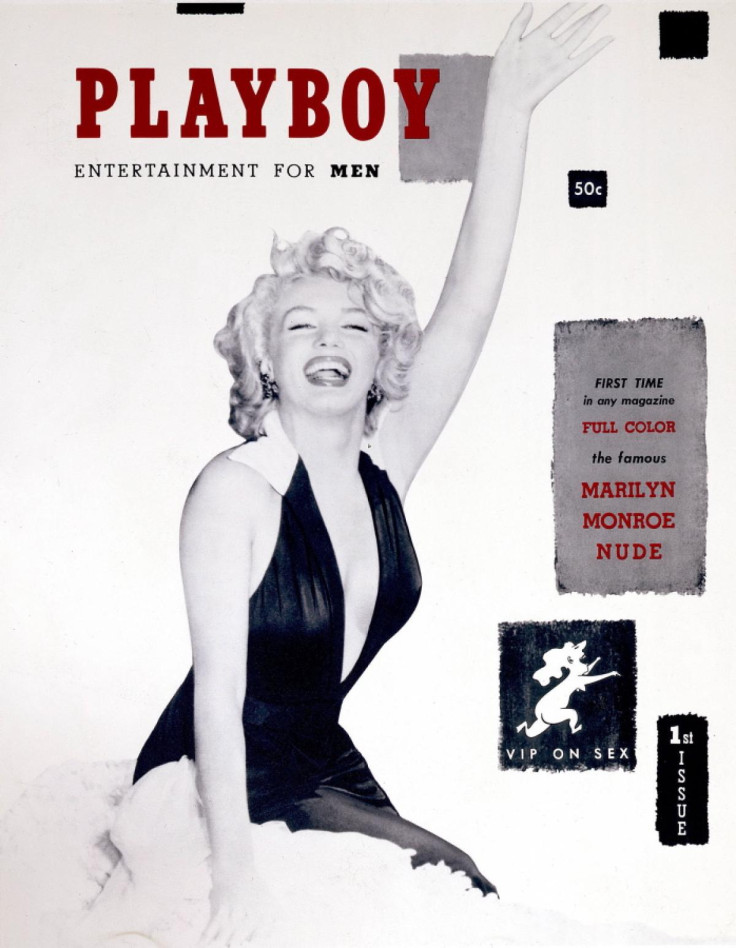 Playboy launched in December 1953 with Marilyn Monroe as the magazine's first cover star. Monroe didn't pose for the issue. Instead, the pictures were taken from a calendar she'd already shot. The issue was produced in Hugh Hefner's kitchen and wasn't dated as Hefner wasn't sure they'd ever make a second issue.
March 1954 – Ray Bradbury's Fahrenheit 451 serialised over three editions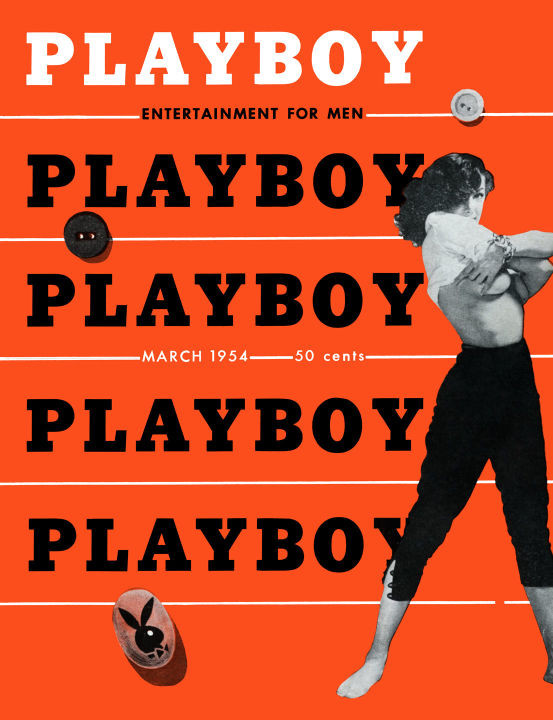 Bradbury's seminal work about censorship and authoritarianism was serialised in the March, April and May issues of 1954, only a couple of months after the book's publication. It was a landmark in the magazine's long history of publishing fiction by esteemed authors including Saul Bellow, Doris Lessing, Vladimir Nabokov, Ian Fleming and Margaret Atwood.
1959 – Hefner buys the first Playboy Mansion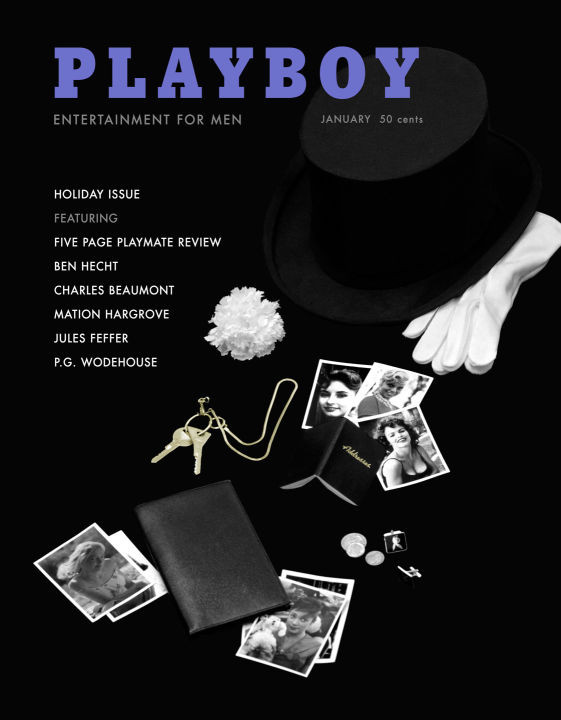 The first Playboy Mansion was bought by Hefner on Chicago's Gold Coast. It was known to have a brass plate on the door that read Si Non Oscillas, Noli Tintinnare (If You Don't Swing, Don't Ring). Later, Hefner bought the LA Playboy Mansion, made infamous by the lavish parties he would host there, and in 1974 left Chicago to live full-time in the city.
October 1971 – Darine Stern is the first African-American playmate cover star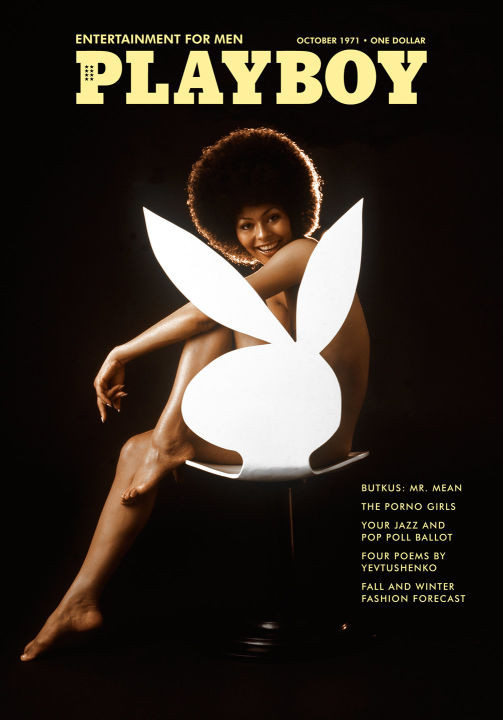 Though not the first in the magazine, Darine Stern became the first African-American playmate to feature on its cover. Playboy has rarely shied away from controversy and a documentary in 2010 titled Hugh Hefner: Playboy, Activist And Rebel even suggested its charismatic founder was at the vanguard of race issues in the 1960s. When Playboy clubs in the segregated South started turning away black 'key'-holding members, Hefner bought back the franchises and opened them up to all members, regardless of race.
January 1972 – Playboy's first centrefold with full-frontal nudity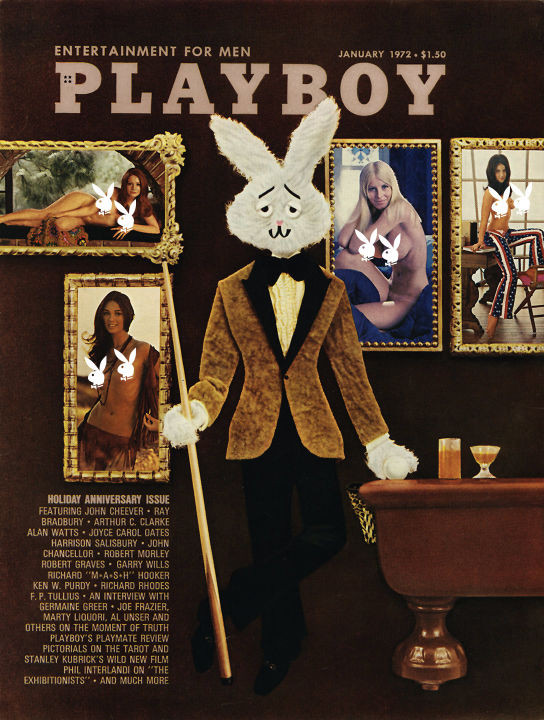 When Penthouse first came to the US, ready to challenge Playboy on its own patch, it was already showing pubic hair. As the competition – dubbed 'the Pubic Wars' by Hefner – heated up, Playboy slowly showed more and more of their models, until January 1972, when Marilyn Cole went full-frontal as the issue's centrefold.
November 1972 – Highest-selling edition ever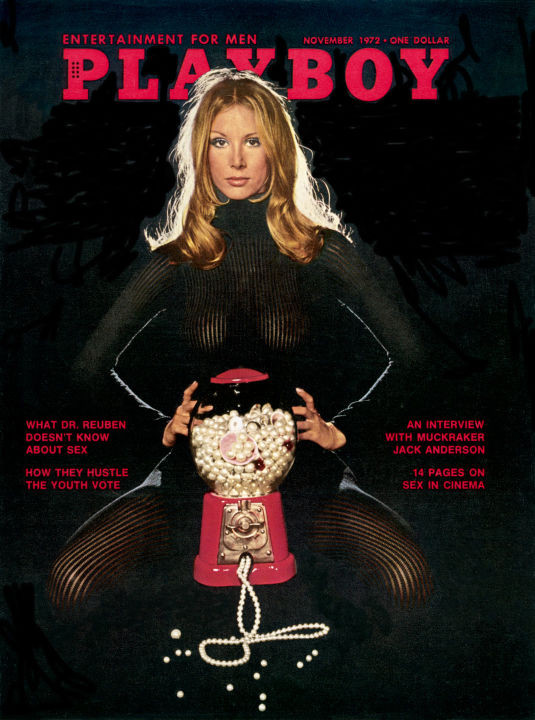 The November 1972 edition of Playboy sold 7,161,561, making it Playboy's best-selling issue ever. The edition's centrefold shoot also became a standard test image in the field of image processing, used to test and compare techniques between labs.
November 1980 – Playboy courts controversy with a Women of the US Government photo-shoot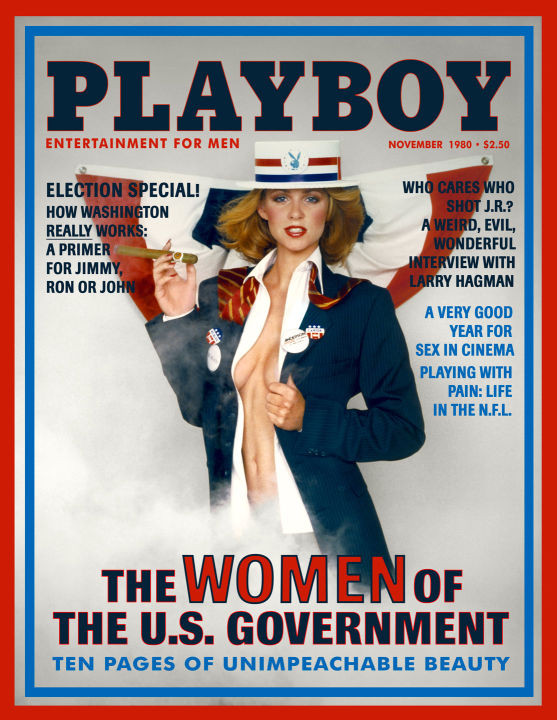 One of a series of photoshoots that courted a significant amount of controversy for the magazine, Playboy's Women of the US Government issue featured pictures of government workers semi-nude. Two navy employees were court-martialled and honourably discharged for appearing in its pages. Playboy also published Women of the Ivy League and Women of Wall Street issues – both were attacked as plain objectification.
March 2011 – Playboy returns to being a private company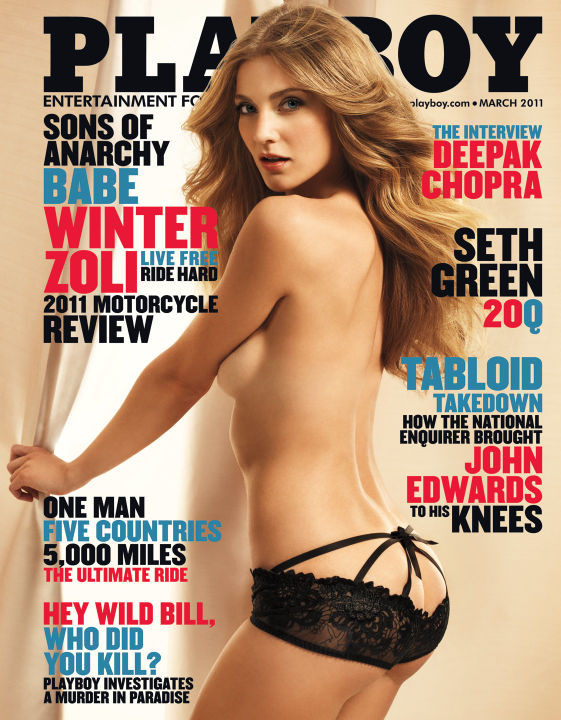 Though Hefner already owned 70% of Playboy Enterprises he sought to buy back the rest of the publicly owned stake in 2010, completing the deal in March 2011 for $207.3m (£136m), making the company private again and bringing it firmly back into Hefner's control.
2014 – Playboy celebrates its 60th anniversary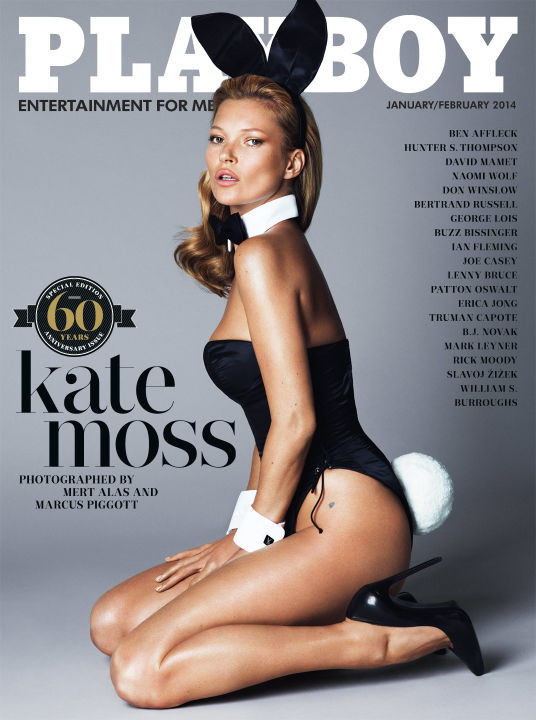 After 60 long years of fiction, interviews, investigative journalism and nudity, Playboy celebrated with a special issue featuring supermodel Kate Moss as their cover star and one of their infamously lavish parties.
October 2015 – Playboy announces the magazine will no longer feature nudity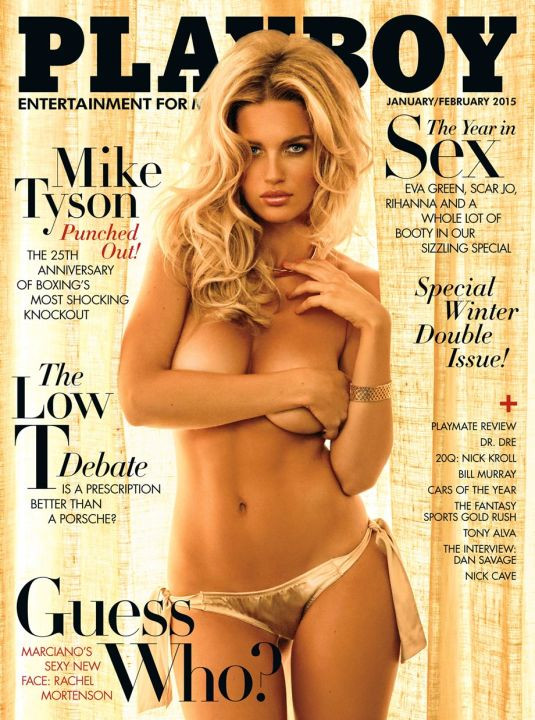 From March next year, Playboy magazines will stop featuring pictures of naked women in an attempt to embrace a modern, hipper image. The magazine's sales have steadily fallen since its heyday and the company reported a spike in online traffic after making the website nudity-free late last year. The magazine will still feature photoshoots of women in provocative poses but they won't be nude. Playboy aims to market itself at modern, young, city-dwelling men and hopes this change will help.