Happy Birthday Kate Moss: The Supermodel's Most Outrageous Quotes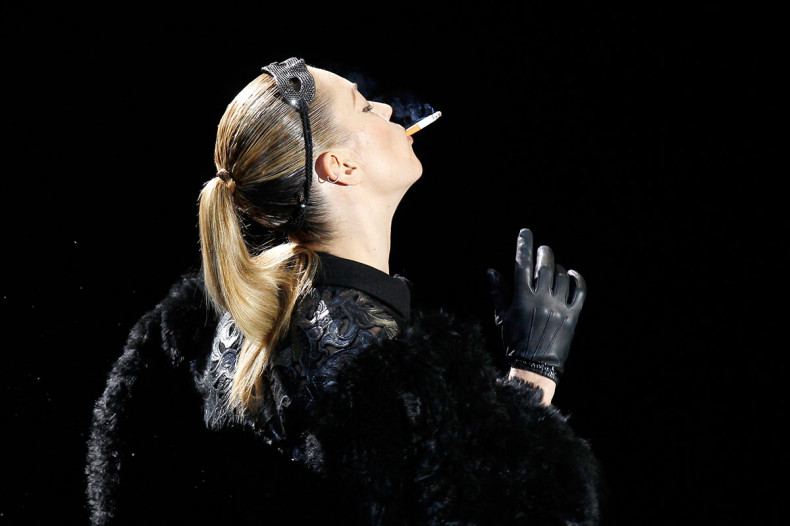 It's Kate Moss' birthday and the world is celebrating the supermodel who has graced fashion magazines for 25 years. She is the "most iconic model" of all time – and the public has watched her face highs and lows, from being discovered in 1988 at the tender age of 14 at JFK Airport, to the notorious "cocaine Kate" scandal in 2005. While gracing runways globally, Mossy has fallen out of clubs, bars and taxis, and had her fair share of Pete Docherty publicity. She has been criticised for endorsing Playboy but throughout it all, she has maintained her devil-may-care attitude. And that is something we can't deny.
In celebration of Moss, here are a few of our most memorable quotes and moments – both good and bad – of her incredible life so far.
"Nothing tastes as good as skinny feels"
Kate let this whopper slip in 2009 and nobody has forgotten it since. Her most controversial quote, she made it during an interview with fashion magazine Women's Wear Daily in 2009. Moments later, the public erupted in fury – saying that she was a bad role model for women. According to Moss, it was her "motto". Considering her career has been based on her "heroin chic" waif-like appearance, she is probably right. The incident led to a row with her now-husband Jamie Hince, who accused her of failing to think before she spoke.
"I don't know. 'Cause it's the Daily Mail? They just get on everyone's tits, don't they?"
You can't knock the girl for saying what she thinks – and we couldn't possibly comment. Kate was responding to criticism in the British tabloid after she appeared in a fetish-themed runway show for Louis Vuitton. She wore PVC hotpants and smoked a cigarette. The newspaper wrote: "Very obvious crow's feet and lines beneath her eyes as well as blemished skin from years of smoking and drinking." We think she took it very well.
"Now I'm being blamed not only for anorexia but for lung cancer"
Kate moaned about this in 1996, after Cancer Research Campaign experts criticised the model for openly smoking in public. On the one hand, she may be entitled to lead her life as she wishes. On the other, she has a responsibility – being in the public eye. A quick cigarette round the corner is discreet, smoking on the runway is not.
"I thought we might all burst into flames, all the crap we've done"
This was what Kate had to say on her church wedding to Jamie Hince in June 2011. She wore a dress designed by her close friend John Galliano – who was on trial in Paris for making anti-Semitic remarks at the time.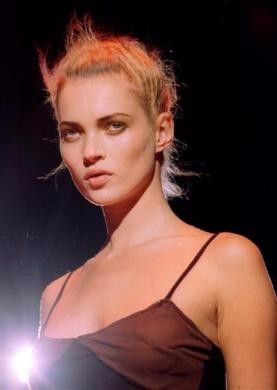 Kate Moss wearing Versace
Reuters
"I got tired of feeling like Dracula. I wanted to see some daylight, and not just at six o'clock in the morning."
In 1997, one of Kate's last appearances was on a Versace catwalk – with bright pink hair. She admitted her lifestyle was spiralling out of control and her extensive partying, alcohol and drug habits were widely reported. She admitted she wasn't happy, saying: "It was just a build-up, really. I was definitely living fast... I was not very happy. I was doing things that weren't good for me." She checked into the Churchill Priory Clinic for rehab and stayed there for four weeks.