Hugh Hefner will make history posthumously, as the first man to ever grace the cover of Playboy magazine, solo. The publication released the cover of its upcoming (November/December) issue and it will be a special tribute to the founder who died on 27 September.
"In honour of Hugh M Hefner, our November/December issue celebrates the life of an American icon," the magazine wrote on Instagram, alongside the cover image.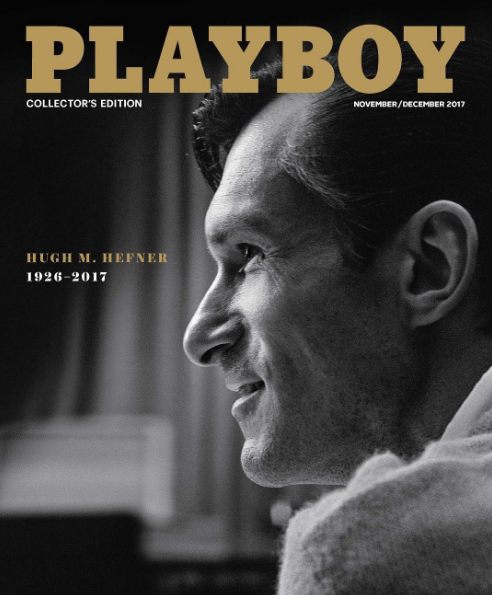 "The new issue is a prelude to a forthcoming 100+ page special tribute dedicated to the man who changed the world with his visionary magazine and company."
The cover features a photograph by Larry Gordon taken in 1965, when Hefner was 39 years old. It captures the man, two years after he was arrested and taken to trial for promoting obscene literature (1963). The case resulted in a hung jury.
With his appearance on the front, the late publisher becomes the 11th man to feature on the cover, and the first to grace it without a female model present.
In its statement to People magazine, Playboy informed that Hefner's death took place two days before the issue went to press but was later revised to feature a special six-page celebration of his life, including an editorial written by Hefner's son, Cooper.
According to the autopsy, the 91 year old died following a cardiac arrest and respiratory failure. He is interred at Westwood Memorial Park in Los Angeles, in the $75,000 crypt he purchased beside that of Marilyn Monroe's.